Whether you are finally updating your old kitchen for your personal enjoyment or are renovating to sell your home, there are many reasons why investing in a kitchen remodel is a smart idea. Below are 5 benefits of a kitchen renovation:
Improve your Home's Resale Value
Kitchen renovations have one of the highest return on investments compared to other home improvements. According to Remodeling Magazine's Cost vs. Value Report for 2016, a minor kitchen renovation will have an 83.1% return on investment. That means if you spend $20,000 on a kitchen renovation you can expect to increase your home's resale value over $16,700! Plus, the kitchen is one of the first things home buyers look at when inspecting a potential home to purchase. Attract more buyers and get better offers with an upgraded kitchen.
Improve Function of Your Kitchen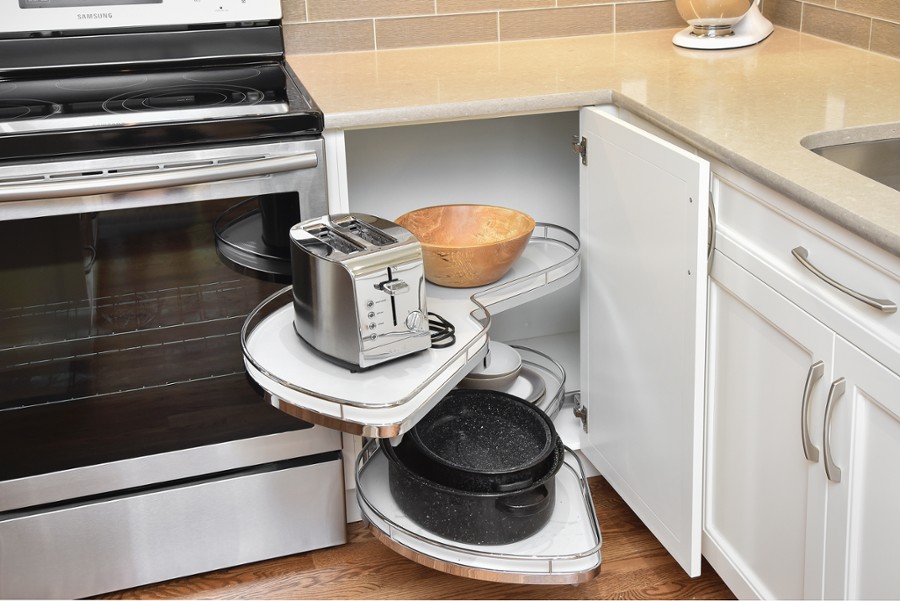 A well-planned kitchen renovation will make your kitchen more usable for you and your family. For example, adding more cabinets or extending cabinets to the ceiling will give you more storage space. You can open up your home by knocking out the wall between your kitchen and living room to make room for a large island. Use this island as an additional space for cooking, storage and dining. You can even add things like built-in wine racks, Lazy Susan's, pull out garbage cans and other unique features that will improve the function of your kitchen.
Increase Energy Efficiency
A kitchen renovation is a great opportunity to replace your older kitchen appliances with new, energy-efficient models. Look for kitchen appliances that have the Energy Star label. This label ensures that they meet or exceed strict energy efficiency standards. An eco-friendly kitchen that saves energy means you will spend less on your monthly utility bills while decreasing your impact on the planet. It's win-win!
Fresh and Updated Look
Tired of looking at your old kitchen? Are your circa 1980 kitchen cabinets looking pretty shabby? A kitchen renovation will completely rejuvenate the room. You can change the entire look of your kitchen by re-facing your kitchen cabinets or investing in new cabinets entirely. Cabinet companies in Calgary will help you choose every component of your kitchen including cabinets, countertops, backsplash, wall colour, flooring as well as help you with a brand new kitchen design. You're going to love your new kitchen!
Increased Comfort and Safety
When you renovate your kitchen, you can consider things like better ventilation that can help reduce odors and heat while cooking. You can change the design of your kitchen entirely to create a more comfortable space for cooking, dining, entertaining and spending time as a family.
You can also improve safety in the kitchen by replacing older, malfunctioning appliances or creating a design that is more adaptable to those who might face mobility issues. In many cases kitchen renovations will require the electrical to be upgraded to meet current codes which are safer than from the past. This typically adds ground fault circuit interrupters (GFCI) close to the sink and 20 amp circuits for plugs. You might also take this opportunity to upgrade the lighting in your kitchen with pot lights and under-cabinet lighting.
Calgary Kitchen Renovations
Kitchen Renovations in Calgary  are completed by a company that is a complete renovation, design, and building service company. They focus on providing homeowners with home renovation services they can trust, they are satisfied with and that stay within their budget. They will guide you through the entire process of your kitchen or home renovation from planning, pricing through completion.