Outdoor rooms can extend your home's overall living space, help you connect with nature and add a beautiful and comfortable outdoor oasis. If you're looking for some ideas for functional outdoor spaces, but don't know where to start, read these 5 helpful tips for creating the perfect backyard living space:
1. Make sure the living space is defined.
Purchasing outdoor furniture in Edmonton and setting it just any where in your yard, will not give your outdoor living space good flow and will make your yard seem disjointed. You should start with defining some spaces in your yard. That could mean placing potted plants or shrubs around your patio to make "walls" or to divide from other parts of the yard or placing your furniture around a fire pit or on the deck.
2. Choose the right outdoor furniture.
You want to choose the best furniture based on how you plan on using your outdoor room. If you want it for reading, conversation and lounging, consider a customizable sectional, love seat or chairs with functional end tables and coffee tables. If you want to use the area for dining and entertaining, consider an outdoor dinette set.  Outdoor Rooms Without Walls in Edmonton offers a wide range of outdoor furniture to suit your specific needs and budget.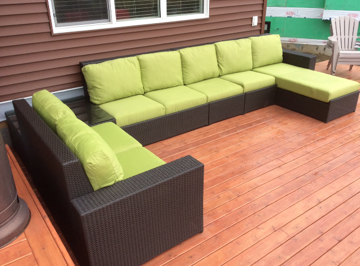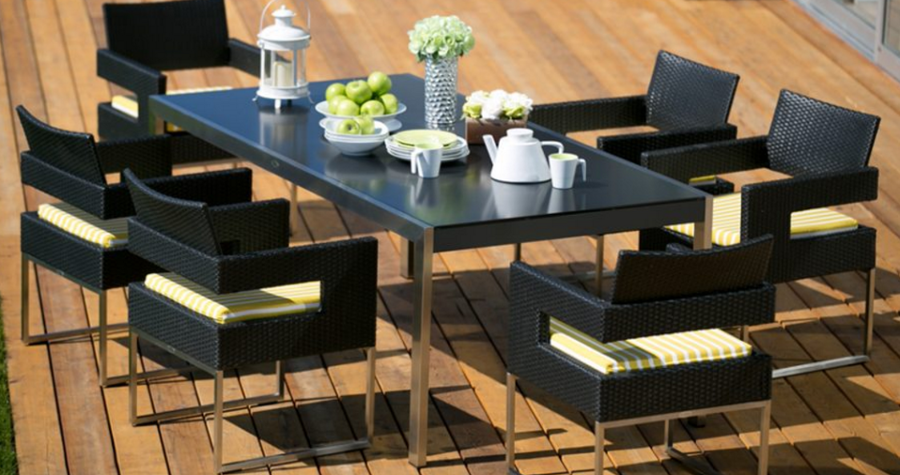 3. Invest in quality outdoor furniture that lasts.
When choosing your outdoor furniture and accessories, make sure it has been made to withstand all kinds of weather and is built to last. The furniture from Outdoor Rooms Without Walls is incredibly durable and designed to withstand the harshest climates year-round. As the best outdoor furniture in Edmonton, it is made of a variety of material including resilient powder-coated aluminum and stainless steel along with acrylic and synthetic woven resin, teak and sling materials that are UV and mildew resistant. If you're going to invest on your outdoor room, make sure the furniture and accessories you purchase are made to last for years to come.
4. Equip your outdoor room so you can enjoy it in all weather.
Don't let too much sun or even a chilly day keep you indoors. Equip your outdoor room with the right items to keep it functional and enjoyable this season no matter what the weather brings. Purchase a large umbrella to shade your room and protect you from a light rain. You can also install a portable table fireplace to keep you toasty and warm on those cool evenings while creating a warm and welcoming ambience.
5. Accessorise! Accessorise! Accessorise!
Just like any room inside the house, adding some functional and attractive accessories can make your outdoor room more aesthetically pleasing and functional.  Outdoor Rooms Without Walls offers a selection of beautiful outdoor accessories including throw pillows, planters and other outdoor décor. They can help you create the perfect oasis for your outdoor living space.
Outdoor Furniture in Edmonton
Outdoor Rooms Without Walls is all about creating or enhancing your outdoor living space by providing high-quality, timeless, comfortable furniture at affordable prices. Combining transitional designs and current trends we step "outside" the box! Whatever level of sophistication or functionality you desire, Outdoor Rooms Without Walls creates the ideal setting of comfort and quality, seamlessly providing you with years of relaxation and enjoyment.
We carry a great selection of durable outdoor furniture made to withstand even the harshest climates, along with fire features, planters and decor for both residential and commercial use. Fresh, New and Unexpected, come experience a tailored "to your space" outdoor area by the Outdoor Room experts and live your best life outside the walls.