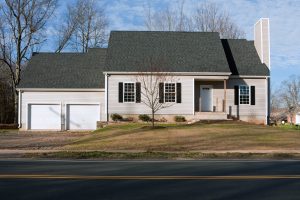 With innovative manufacturing, high quality products and professional installation, vinyl siding has become one of the best siding materials on the market and is a great choice for your exterior renovation. Alpine Home Contracting in Calgary shares the benefits of a vinyl siding replacement.
Vinyl siding is versatile and attractive.
Today, homeowners can choose from a massive variety of colours, textures and profiles so you can find the best siding for your home and personal design taste. New vinyl siding will enhance your home's visual appeal and transform your curb appeal for the better. View these vinyl siding design ideas.
Vinyl is durable and long-lasting.
Quality vinyl siding is made to withstand the elements including wind, hail, rain and snow. It is resistant to moisture and will protect your home from water damage or other damage caused by the outdoor elements. It is also resistant to rot, pests and the sun's UV rays.
It's a cost-effective option.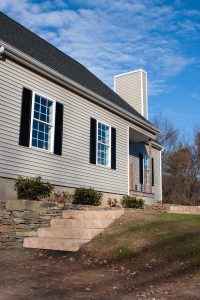 Vinyl siding is less expensive than fiber cement or stone siding materials. According to this cost estimator, the average homeowner pays between $5,000 and $14,050 for vinyl siding installation. The cost per square foot is between $0.90 and $2.50 depending on the type of siding you purchase. Fiber cement can cost up to $5.25 and brick about $3.50 per square foot. Vinyl siding is the affordable option.
It will increase your property value.
Curb appeal plays a major role in attracting buyers. If you're ever planning on selling your home, an exterior renovation that includes a siding replacement will help your home compete on the real estate market. Vinyl siding replacements have a great return on investment too! According to Remodeling's cost vs. value report, a vinyl siding replacement will recoup 76.7% of it's cost at resale.
Vinyl siding will boost energy efficiency.
Siding is your home's first defence against the outdoor elements. Quality vinyl siding will help prevent heat from escaping through the walls in the winter and keep the cool air in during the summer months. Though there is insulation between your wall studs, the studs themselves can allow energy to transfer through. This is where vinyl siding can stop that transfer and help keep your energy bills at bay.
What are other siding options?
Another very popular quality siding option is Hardie Board. It is made of fiber cement and is also rot and insect resistant. Hardie Board is also resistant to fire, so it won't melt like vinyl siding or become damaged as quickly in the case of a nearby fire. It is also able to withstand extreme winds and hail storms without sustaining damage.
Like vinyl siding, Hardie Board is also available in a range of colours and designs with some mimicking the look of real wood siding. You can even choose from regular plank siding as well as shake and shingle-style siding.  It is low maintenance, looks great and comes with a 50 year manufacturers warranty.
Hardie Board is more expensive than vinyl and has a more complicated installation process. Although Hardie Board has a ColorPlus ® Technology Warranty to cover paint and labour for a peeling or chipping finish, it only last 15 years. After that, your siding might need a paint job which is something you won't have to worry about with vinyl.
Siding Contractors in Calgary
Alpine Eavestrough is a premier roof and exterior company based in Calgary, Alberta. They are known for using quality materials, their commitment to customer satisfaction and excellent workmanship. They offer competitive pricing on all their exterior renovation services including siding, roofing, masonry and stonework and eavestrough services.
Thinking about an exterior renovation? Contact Alpine Home Contracting!
RenovationFind Certified is a symbol of integrity held by only the most trustworthy companies in home improvement, service, maintenance.  It increases consumer confidence in your business, giving you an edge over your competition while validating you as the best.
More than an online directory, we are Western Canada's fastest growing marketing platform for promoting and connecting the best trades, service, and home improvement companies to homeowners.