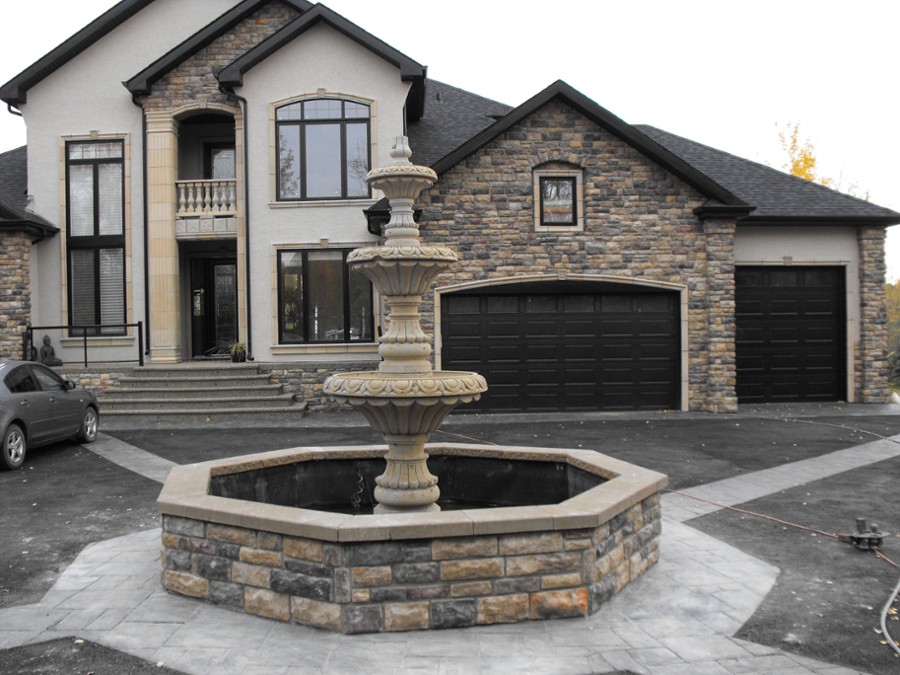 Installing natural stone on your home's exterior can greatly improve curb appeal, property value and perk the interest of potential home buyers. The same is true for unique stone features in your home's interior. When embarking on a renovation that involves stone products, it's important you work with a professional company that will help you select the product, create the design of your dreams and ensure top-quality workmanship is executed from start to finish.
Choosing the Company
Just like selecting any contractor or renovation company, it's important to do a little homework before choosing a masonry contractor. A reputable company like Paloma Stone Products in Edmonton is an accredited vendor on the RenovationFind directory. That means they've been through our stringent screening process ensuring proper licensing, practices and ensuring quality product, work and customer service. Choosing an accredited masonry contractor will give you the peace of mind knowing your project will run smoothly with maximum results.
Check references and ask to see some completed projects. You can view a number of Paloma Stone Product's previous work on their RenovationFind profile showing their stone suppliers have successfully completed projects for other home owners as well as architects, builders, property developers and renovation companies. Viewing photos of previous jobs can also give you some inspiration for your own project!
Choosing the Stone Products
When it comes to stone products there is a lot to choose from! Depending on your personal taste, budget, where you want to install the stone and its application you have several options all available in a variety of shades, texture and colours!
A good company will help you with this process. In fact, Paloma Stone Products will show you their selection of high quality manufactured stone, allowing you to actually view and improve the entire slab of stone before making the purchase. They stand behind their product and will do all they can to meet your unique needs.
Quality Workmanship and Attention to Detail
Installing stone products is an art. Hiring a professional highly experienced and passionate company will ensure your stone work is installed not only properly, but artistically. The installers at Paloma Stone Products pay close attention to every stone, taking the extra time to make sure everything is perfect. Your stone will give your home a timeless beauty and elegance you'll be proud of.
Are you ready to get started on your stone renovation? Contact Paloma Stone Products today!