A window replacement will greatly improve your home's energy efficiency, help you save on energy bills, and make your home more comfortable. New windows can also boost your home's curb appeal and increase resale value. You want to get a high-quality product but aren't sure if you should buy double pane windows or triple pane. Does the third pane make a lot of difference when it comes to energy efficiency?
High-Tech Energy Windows and Doors in Winnipeg share some information on triple-pane windows.
What's the difference between triple-pane and double-pane windows?
Window panes are literally the sheet of glass that separates the outside from the inside of your home. Older windows were all single pane, which made them cold and not very efficient. When the second pane came into play, windows became a sealed unit with an insulator binding the panes together.
That additional pane of glass in the triple pane window provides a better insulating barrier. If you install triple pane windows in your home, less energy will escape, you will have less condensation on the windows and find that they are a better noise barrier too.
More than that, that third pane of glass and extra space also allows window manufacturers to add more energy efficiency features. This further adds to efficiency, cost-savings, and home comfort.
What are some benefits to triple pane windows over double-pane?
Basically, it all comes down to that third pane of glass. That additional space in a triple pane window allows for more argon gas to be filled between the panes. Sealed units filled with argon gas make the window even more efficient enabling it to slow heat from leaving the home in the winter and heat from entering the home in the hot summer months. Double pane windows have argon gas too, but having that third cavity really makes a big difference.
That additional pane of glass also allows for another layer of low-emissivity (Low-e) coatings. This coating is applied to the panes during manufacturing and helps to prevent heat transfer by creating an additional barrier between the outside and the inside. In the summer, the Low-e coating helps to reflect UV rays, keeping your home cool and comfortable. Though double-pane windows will have Low-e coatings too, that third layer will further boost efficiency.
Though triple pane windows will cost a little more than double-pane, investing in efficiency will lower your monthly energy costs and save money in the long run. Plus, a quality window replacement can boost your home's resale value.
Consider ENERGY STAR ratings for your climate zone.
Windows that are ENERGY STAR certified to meet a set of standards for quality and efficiency. Installing ENERGY STAR certified windows and doors will reduce your energy bill, and your carbon footprint, by an average of 8 percent, compared to non-certified windows and doors. Double pane windows will make ENERGY STAR requirements, but triple-pane could exceed those requirements. Save more energy and money by installing triple-pane windows for your next window replacement. Learn more about ENERGY STAR windows.
Windows in Winnipeg
High-Tech Energy Windows and Doors has been named one of the top 10 window manufacturers in Canada. They make windows that can withstand and perform well in our harsh climate. Their SuperCore Window, in particular, has gained popularity in Manitoba, and as far north as the Yukon and Alaska. Trust this experienced, family-owned and operated business for your next window replacement.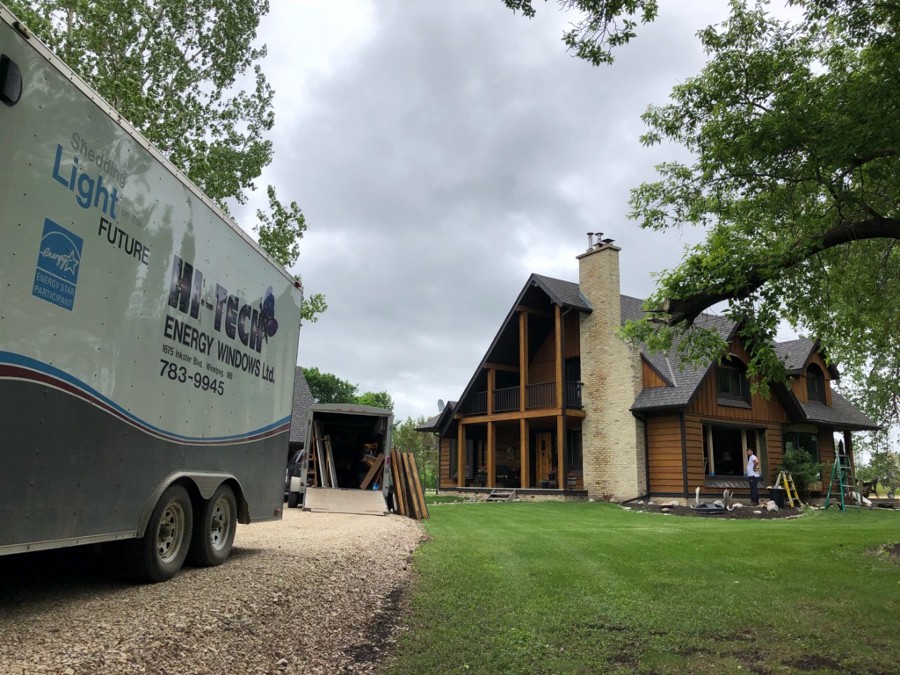 RenovationFind Certified is a symbol of integrity held by only the most trustworthy companies in home improvement, service, maintenance.  It increases consumer confidence in your business, giving you an edge over your competition while validating you as the best.
More than an online directory, we are Western Canada's fastest growing marketing platform for promoting and connecting the best trades, service, and home improvement companies to homeowners.