We all love spending time outdoors, especially in the warm summer months. A functional outdoor living space has many benefits. You'll have an outdoor extension of your home that is perfect for spending time with family, relaxing, dining and entertaining. Plus, spending more time in nature can help reduce stress, increase productivity and improve mental and physical health! Enhance your outdoor living space with stylish, comfortable outdoor furniture that is customized to fit your design tastes, budget and lifestyle.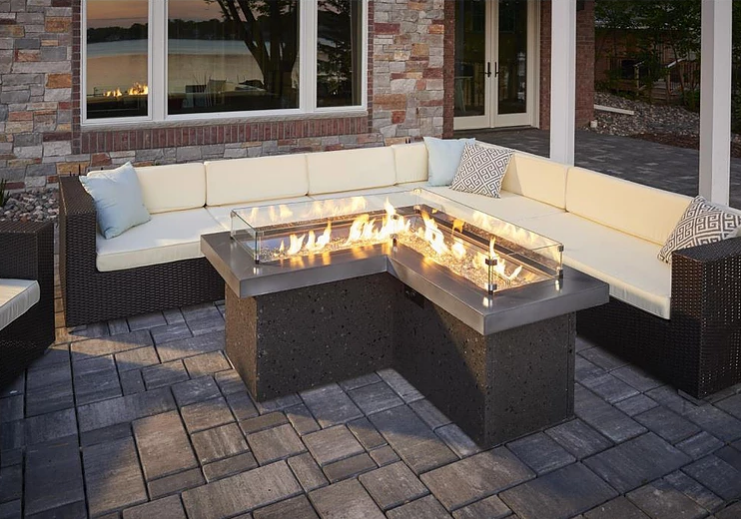 Outdoor Rooms Without Walls specializes in creating or enhancing that outdoor living space by providing high-quality, timeless and comfortable furniture at affordable prices. They are experts when it comes to outdoor living and their extensive knowledge of design along with their friendly customer service will help transform your yard into your dream outdoor living space.
On top of their expertise, the furniture and accessories you'll find at Outdoor Rooms Without Walls is different than what you can find at a big box store. Whether you have an expansive back yard or a tiny courtyard-style patio, you will find beautiful outdoor furniture to fit your space.
"There is no space that we can't accommodate," said Amber Rae, owner of Outdoor Rooms Without Walls. "Each piece of our sectionals are interchangeable and we can arrange them to fit any size of space."
For example, you can have a sectional with a lounge-style chaise on one end, convert it to a conversational sectional with a large coffee table in the middle, or if you don't want a sectional they can add individual arm pieces and create club chairs, love seats or a sofa. They can make any sectional as small as 4'x 4' to as large as you can imagine!
"This is our own line of furniture and we have everything manufactured. That means it can never be discontinued," said Rae. If you change your mind and want to add sections and features, Outdoor Rooms Without Walls can accommodate those changes.
Beyond being totally customizable, the furniture from Outdoor Rooms Without Walls is incredibly durable, built to withstand the harshest climates year round without compromising style and design. It's built with a variety of materials including resilient powder coated aluminum, stainless steel, acrylic and synthetic woven resin, teak and sling materials that are UV and mildew resistant. All come in a variety of finishes and are backed by a comprehensive warranty. That means you can relax, worry free, every month of the year.
Not sure if the furniture you love will fit into your space? Stop into Outdoor Rooms Without Walls and pick up a sectional brochure along with all the measurements. Then you can map out your space with green painter's tape, see what fits and start creating a budget. Along with a complete line of sectional pieces, you can also choose through a selection of dining sets, bar sets, planters, fire tables, deck boxes, dog beds, florals and other décor. Don't want to get it all at once? You can always add a few new products each year and expand your ideal outdoor living space over time.
"It's time you stepped outside the box and into your Outdoor Room Without Walls!"