Investing in home renovations can produce a profitable return. This is especially true for exterior renovations. From new windows and doors and siding, you will add value to your home while ensuring it's protected from the elements.
Gienow Renovations in Edmonton and Calgary share some exterior renovations that add value to your property:
New entry doors.
New entry doors will boost security and energy efficiency. According to this Remodeling report, a new entry door replacement can recover 74.9% at resale. Spending $1,800 on an energy efficient steel door can add about $1,300 to the value of your home.
A new entry door replacement is also an easy way to greatly improve curb appeal. It will give an attractive first impression and provide a focal point to your home's exterior façade.
Siding replacement.
Your siding is largely responsible for how you're home looks. Curb appeal is important to buyers, so if you want to sell in the future, you should replace your worn and damaged siding now. A vinyl siding replacement can recoup 75.6% of it's cost. Investing $16,000 in new cladding will add $12,000 to the value of your home.
Siding is also largely responsible for protecting your house from the elements. Without strong, durable, sealed cladding, your home is exposed to the weather. The last thing you want is moisture getting in. Moisture and water damage can be a costly expense, so have that old siding replaced as soon as you can.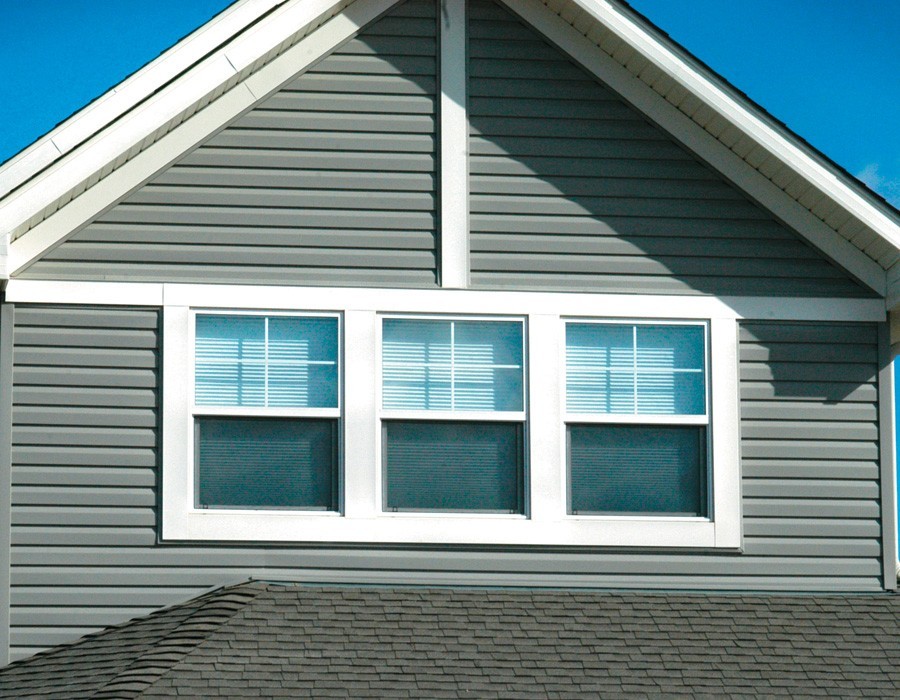 Window replacement.
Windows are the number one culprit for energy loss in your home. If you have older, drafty, non-efficient windows, you could be wasting a lot of money on your monthly heating and cooling bills. Energy savings alone can help recoup the cost of a replacement, but even without that consideration they'll still add value to your property.
A vinyl window replacement is expected to add 73.4% of their initial cost to the overall value of your home. Plus, new windows are a major draw to buyers. Having all new windows will give your home a competitive advantage when it comes time to sell.
Exterior Renovations in Edmonton & Calgary
Gienow Renovations has locations in both Calgary and Edmonton. They offer full-scale exterior renovations including windows, doors, siding and eavestroughs. If you think your home could use an exterior facelift, start by booking a free consultation with the professional renovators at Gienow Renovations.
RenovationFind Certified is a symbol of integrity held by only the most trustworthy companies in home improvement, service, maintenance.  It increases consumer confidence in your business, giving you an edge over your competition while validating you as the best.
More than an online directory, we are Western Canada's fastest growing marketing platform for promoting and connecting the best trades, service, and home improvement companies to homeowners.