Your roof is one of the most expensive components of your home, no matter what kind of roofing materials you use. When it comes time to install a new roof you want to make sure you're getting a durable, high-quality roofing system that will protect your home from the elements and last a long time before needing another replacement. Investing in a quality metal roofing system from  Interlock Industries (Alberta) Ltd. in Edmonton will benefit both your bank account and your impact on the environment.
Financial Benefits of a Metal Roof
The stone coated steel metal roofing systems available today hold great value. They are designed to add long-lasting beauty to your home, boosting your curb appeal and helping to increase the resale value of your property substantially. Companies that install metal roofing in Edmonton can offer a variety of textures and colours for your roofing system that will improve the entire look of your home and make it more attractive to potential buyers. Learn more about the style and design options for your metal roof.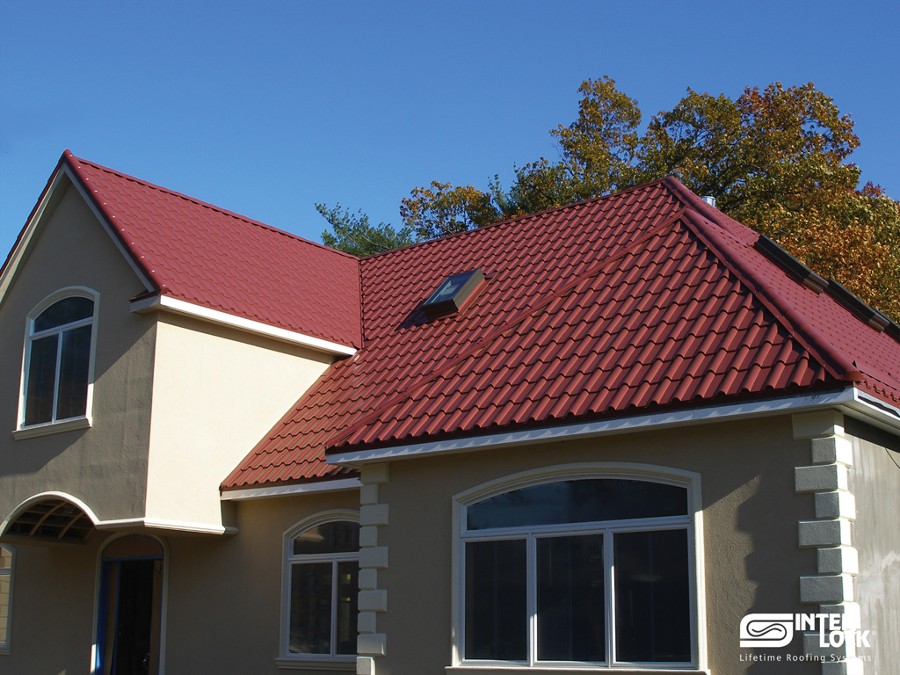 Thought the upfront cost of a metal roofing system is more than a typical asphalt roof, you can rest assured knowing that your metal roof will last 50 years or even longer, unlike asphalt which will need replacing every 10 to 15 years. Metal roofing systems are resistant to decay, discolouration and mildew making them the most durable and reliable roofing system on the market. Imagine never having to replace your roof again! That saves you both time and money over the long run.
A metal roof is also very energy efficient and will help you save on both your heating and cooling costs. They're also non-combustible and require almost zero maintenance.
Environmental Benefits of a Metal Roof
A metal roof is made of 100 percent recyclable materials. The metal used to make the tiles is a more environmentally friendly material that asphalt. The roofing is manufactured using recycled steel and it can be completely recycled at the end of it's life. That means that metal roofing can help keep hundreds of tonnes of used non-metal roofing material out of our landfills each year.
The fact that metal roofs are so durable mean that they won't have to be replaced nearly as often, eliminating the need for any future raw materials to be manufactured for roofing projects. They are literally the most sustainable roofing option on the market.
Metal roofing is more energy efficient that other roofing materials, allowing homeowners to reduce their impact on the environment and lower energy costs. According to a study published by the Metal Construction Association, property owners have reported energy savings as high as 20 percent and even more after installing a metal roof. That is because the metal reflects heat from the sun, rather than absorbing it like other materials. Not only does that cut your air conditioning costs, it also reduces the emissions created by cooling systems.
Metal Roofing in Edmonton
Your home is one of your most valuable investments. Canada's Best Roof, the Interlock® Metal Roofing System will help you protect it for a lifetime. When you choose Interlock, you get the best of everything — the best installation, products, warranty, and on the spot financing.