Benefits of Painting your Home
Painting your home's interior or exterior is one of the easiest and affordable ways to upgrade your home.  A paint job has immediate results.  It hides permanent marks and stains on your walls, it helps to protect your interior walls from wear and tear or your home's exterior from the weather.  Painting your home will boost curb appeal and increase your home's value to help with resale.
In addition to all of these benefits, this cost-effective home improvement will enhance your living environment and your personal enjoyment of your home.  A professional painting company will help you choose colours that will suit each room according to its use and your lifestyle.  For example, pastel colours can make your bedroom feel cozy and relaxing, light colours can help make smaller rooms seem bigger and bright colours can make your kid's playroom vibrant and fun!
Deluxe Painting Ltd. in Edmonton shares why you should hire a professional painting company, instead of attempting DIY.
Hiring a Professional Painting Company
Painting your home's interior and/or exterior walls including trim can be a big job, even for an avid do-it-yourselfer.  If you're thinking about painting your home, consider the benefits of hiring a knowledgeable and experienced painting company.
They will do the proper preparation before painting.  A painting renovation is more than just painting!  Painters will ensure the walls and trim are well-prepared so your new coat of paint will look it's best and last.  Cleaning, filling small holes and ensuring your furniture and other belongings are protected are all part of the preparation process.
They have the right tools and materials.  You won't have to worry about running back and forth to the hardware store to pick up more paint!  A professional painting company will come with high-quality tools and materials to do the job right and efficiently.
They are better at it than you are.  Even if you have a steady hand, professional painters do every day!  Practise makes perfect.  They have the skill, experience, finesse, and patience to make sure each wall is painted to perfection the first time!
They take all the proper safety measures.  Standing on ladders and extending yourself to paint those hard-to-reach places can be risky, especially if you're trying to paint the exterior of a two-story home.  Professional painters will have all ladders, scaffolds and safety training to do it safely.  They also have the proper insurance to ensure that you are not liable for any damage or injury should an accident occur during the project.
They take care of clean up.  When the job is done, you don't have to worry about clearing drop sheets, cleaning brushes and disposing of old paint cans.  That will all be done for you, leaving your freshly painted home in pristine condition.
Painters in Edmonton
Looking for a painting company to do it right the first time? Deluxe painting is a company with quality in mind. They specialize in new construction, repaints, commercial and residential painting renovations. They have worked on higher-end projects as well as smaller projects. Also, a big part of their client list is referrals due to their attention to quality and detail as well as competitive prices.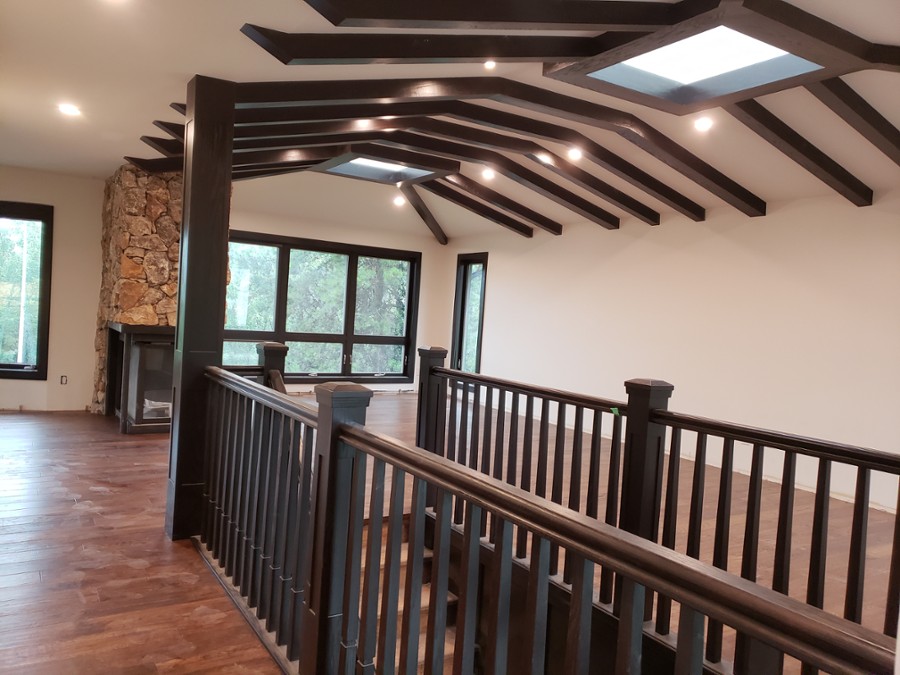 Renovation

Find

 Certified is a symbol of integrity held by only the most trustworthy companies in home improvement, service, maintenance.  It increases consumer confidence in your business, giving you an edge over your competition while validating you as the best.
More than an online directory, we are Western Canada's fastest growing marketing platform for promoting and connecting the best trades, service, and home improvement companies to homeowners.