When you think about home security, you might think about installing an alarm system. Though an alarm and monitoring system is a critical part of your home security, installing a complete smart home security system will do a lot more when it comes to protecting your home and family. Telsco Security Systems in Edmonton shares more about the importance and convenient features will be included in your complete smart home security system:
Home Automation
From your centralized home security panel or your mobile device, you will be able to control several functions throughout your home. You can program and control things like the thermostat, lighting, door locks, garage security and many others. That means that you can change the temperature in your home and lock or unlock your doors from your smart phone, no matter where you are! Learn more about how you can control your home's security system and home automation with the Teslco Connect App.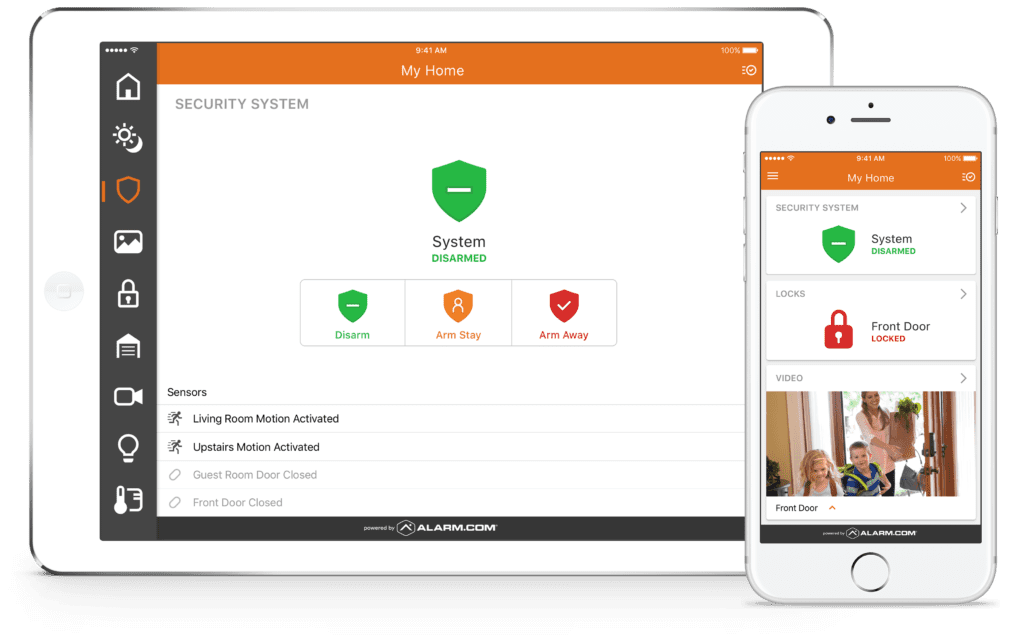 Camera and Surveillance
Security cameras can be installed outside and inside of your home. Cameras should be installed at your home's points of entry and should have good lighting around them. Technology has come a long way over the last few years and your security cameras can now be monitored from your smart phone from any where in the world.
While wireless security cameras are available at electronics stores, they do not offer the same quality of images and capabilities as professional TELSCO products.  A consultant will work with you to understand your needs, and design a custom solution for your home and lifestyle.
Safety and Health
Home security includes protecting you and your family both from potential intruders and from environmental hazards that can occur inside the home. Your complete smart home security system will include smoke and carbon monoxide detectors. Your system will also be able to monitor and alert you of potential freezing in your pipes as well as flooding in your home. Telsco can also install medical alert devices to assist those who might need emergency medical assistance, available with the simple push of a button.
Home Security Edmonton
Telsco has been serving Edmonton and area since 1970.  As Edmonton's largest full service security company , TELSCO offers the dependability you count on while embracing the technology that maximizes your comfort, convenience and safety.
Whether you need security solutions for your home or business, their security consultants will assist you in designing a customized security system that best complements your specific needs. With a broad base of specialization, they approach each opportunity with the ability to incorporate a wide variety of systems to ensure the delivery of a relevant and effective solution.
As a local provider, they are able to offer personalized service that is unparalleled in the security industry. With a focus on long term relationships, they know how important it is to provide service that will win your business each and every day.
RenovationFind Certified is a symbol of integrity held by only the most trustworthy companies in home improvement, service, maintenance.  It increases consumer confidence in your business, giving you an edge over your competition while validating you as the best.
More than an online directory, we are Western Canada's fastest growing marketing platform for promoting and connecting the best trades, service, and home improvement companies to homeowners.