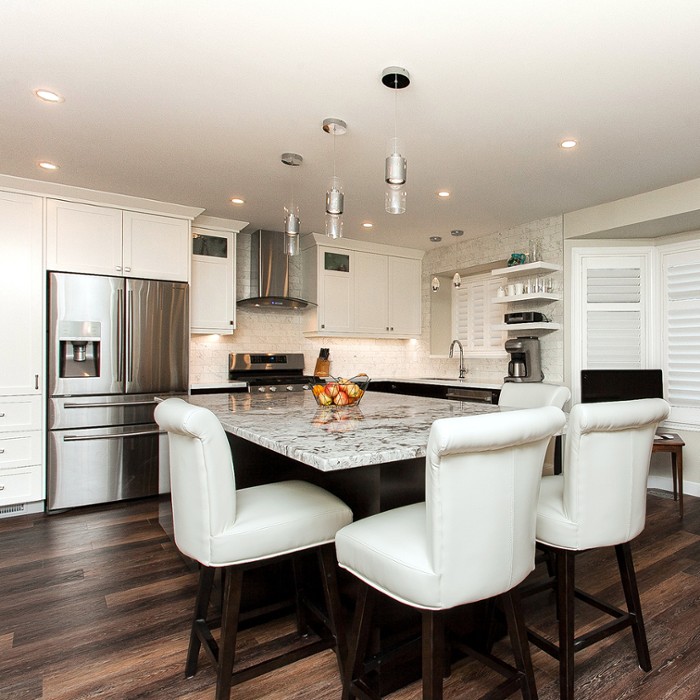 When you embark on a major home renovation or new home build, you're going to have some decisions to make. Working with an interior designer will help you choose finishes like paint colour, flooring, lighting, cabinets, counters, backsplashes, window coverings, doors, trim and so on. An interior designer will help you choose all of the interior products needed for your renovation or build.
Jostar Interiors Ltd. in Edmonton shares more:
Things to Consider When Choosing Finishes
The first and most obvious factor that can help you make your decision on a finish is if you like how it looks. Everyone has their own taste and certain finishes might jump out at you as something you really like. Still, that might not be a good enough reason alone to choose it. You should also consider if it is practical for you and if it fits within your budget.
Durability: If you have a busy household full of children and pets, you might choose more durable finishes that can take the wear and tear. Think about foot traffic, food and water spillage, resistance to heat, scratches and generally how hard you and your family will be on it. Are you able to maintain it? What is your commitment level to maintenance?
Aesthetics: An interior designer will help you choose finishes that are aesthetically pleasing to you and that fit in well with your home's overall design theme. A lot of things could play into this including colours, texture, patterns and styles.
Safety: For some families, safety could be a concern. For example, if you live with someone with mobility issues, you might want to choose flooring like carpet which is slip-resistant and soft to walk on. If you have young children, you might want to install pet and children-safe cordless blinds for window coverings.
Budget: Granite countertops cost more than laminate and custom-built cabinetry more than stock cabinets. Jostart Interiors can help you choose a finishing package that meets your needs for function and style, and still fits within your budget.
Find some inspiration with these modern interior finishes.
Purchasing Finishes for your Home Renovation
A professional interior designer will help you choose the right finishes for your project. They will create a prioritized list of suppliers for all of your finishes. Then they will set up meetings with you and the various suppliers, working together to help you make those decisions.
Once the list of selected finishes is decided upon and approved, they will start negotiating the fees for each item. They'll create a contract that will price everything out for you. Once the orders are put in, you will be invoiced for any deposits. All the orders will be tracked, deliveries set up and installation scheduled with the contractors working on your project.
Interior Designers in Edmonton
Since 1975, Jostar Interior's talented interior design consultants have worked with private clients, builders, developers and contractors on projects of all types and sizes. They are committed to superior service, creative designs, quality merchandises and affordable prices. If you're renovating or building, have a professional interior designer on your side.
RenovationFind Certified is a symbol of integrity held by only the most trustworthy companies in home improvement, service, maintenance.  It increases consumer confidence in your business, giving you an edge over your competition while validating you as the best.
More than an online directory, we are Western Canada's fastest growing marketing platform for promoting and connecting the best trades, service, and home improvement companies to homeowners.