When you think about living in Edmonton, you might not think about needing air conditioning. It's true that are summers are not the longest, but they still can get hot! Edmonton is a very sunny place, especially in the summer, and if you have any south facing windows or poor attic insulation, your home can get stifling.
If you need an air conditioner in Edmonton, Furnace Family can help in two ways: installing an energy efficient air conditioner that is suited to keep your specific space cool and comfortable AND you can get AIR MILES® Reward Miles with the purchase of your new AC. Furnace Family is the ONLY company to offer AIR MIILES® Reward Miles with the installation of an air conditioner or furnace. Now that's a cool deal.
Installing an Air Conditioner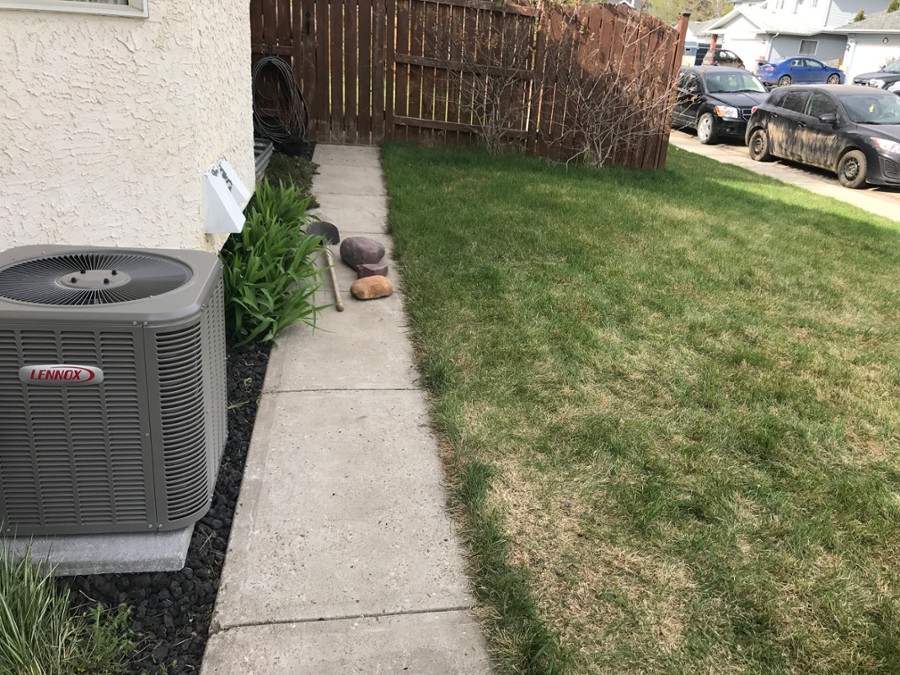 Installing an air conditioner unit correctly takes proper training and knowledge. First of all, you have to make sure the system is clean and moisture free. Any moisture that gets in there can wreck your AC unit fast. Furnace Family takes the time to make sure this important step is taken.
Then you have to create a design for the overall cooling system and make sure your AC unit isn't too big for your home. Since your air conditioner is actually run by your furnace, having a furnace company install it for you will ensure it is set up and installed properly, checking the variable furnace speeds that need to be calibrated so the AC runs at peak efficiency.
When you hire Furnace Family you will have journeymen, certified electricians install the unit for you. This ensures that everything is done safely and to code. They will also obtain any permits required from the city for the installation.
Cost of an Air Conditioner
Air conditioners come in a range of models and a range of prices. When it comes to pricing, the factors that are considered are the size of the air conditioner, electrical efficiency and the noise level of the outdoor unit. The professionals at Furnace Family will help you figure out exactly what system is right for your home, so you're not paying for something that is doing more than you need it to.
You can find more details in Furnace Family's article "Cost of AC in Edmonton", but you can expect entry-level models to start at $3000 for 800 to 1400 square feet and $3600 for 1400 square feet and up.
Stay Cool and Earn AIR MILES® Reward Miles
As of May 15th, 2017, customers of Furnace Family can get up to 1,000 Reward Miles with the installation of a furnace or air conditioner.
"We've always prided ourselves on providing a superior customer experience. Furnace Family is always looking for ways to add value to our customers and reward them for their loyalty. This partnership with AIR MILES does just that," says Dareck Makowski, President of Furnace Family.
AIR MILES® Reward Miles can be used for over 500 different rewards including movie passes, travel, family attractions, electronic merchandise and gift cards. Since you wanted to have an air conditioner installed anyways, you might as well take advantage of this great perk. Call them for an estimate and receive 25 miles right away!
Heating & Air Conditioning in Edmonton
Furnace Family is a full service HVAC company specializing in residential furnace replacement and service, air conditioning, indoor air quality and water heaters. They are committed to great customer service, honest pricing, and doing the job right the first time.
From their emphasis on conservation and efficiency to do our part from the environment, to their BBB accreditation, RenovationFind A+ rating and Premier Lennox Dealer status, you can be sure that your HVAC system and your family's heating and cooling needs will be in the best possible hands.