You might have a decent sized yard, but without creating an attractive and functional landscaping design, you are probably not getting the most out of it. How many days in the summer do you spend in the house when you wish you could be outside? Tim Mahoney Artisan in Calgary offers landscape design and installation services that can transform your yard into a totally functional and beautiful outdoor oasis with an artistic touch. Here are some ideas:
Make an outdoor living room.
Imagine having a comfortable living space in your yard that you can relax in any time of day. Reading your book with a morning coffee, eating dinner with your family or socializing with friends on a Friday night. Sounds pretty good?
This spring, create an indoor-like room, outdoors. You can install a patio area with a wooden pergola to provide shade and shelter, put in heaters or a fireplace for the evenings and investing in some quality, comfortable outdoor furniture. Make it so spending time in the yard is just as comfortable as spending time inside.
Tim Mahoney Artisan can incorporate nature and art into beautiful installations in your yard, just like you would have in your home's interior. Decorative stone work, custom retaining walls, deck railings, wall hangings and bird feeders are some examples of what they can create for your outdoor pace.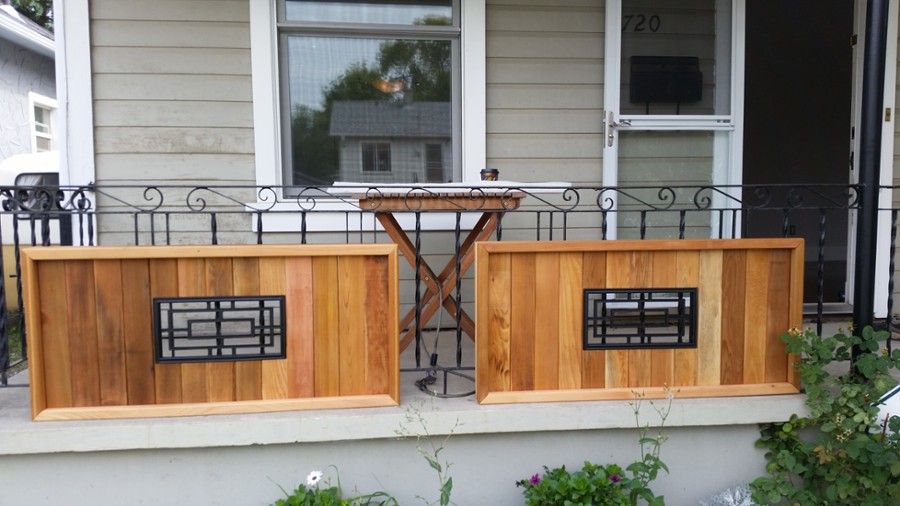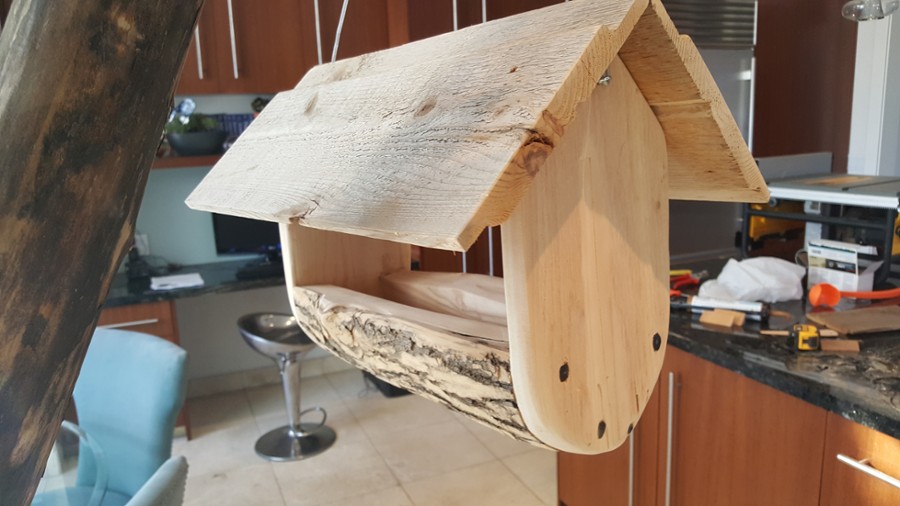 Build a fire pit area.
Everyone loves sitting outside around the fire. This landscaping feature is a simple one but can extend the amount of time you spend outside long after dark. Tim Mahoney Artisan can build a beautiful fire pit area in your yard that will flow well with the rest of your landscaping. Make sure you have some comfortable seating and break out the marshmallows!
Connect with nature with a waterfall and pond.
The sound of running water is calming and allows us to relax as we connect with nature. A water feature in your yard will create the perfect outdoor oasis and your own personal retreat. Installing a pond or waterfall is a job best left for the pros as it involves the complicated installation of a pump, aerator and filters to keep the water flowing and to reduce algae growth. Professional installation will ensure your water feature runs smoothly for years to come.
Your water feature will match the rest of your landscaping and goes seamlessly with the contours of your yard. Tim can also suggest plants, shrubs and other natural features that will compliment the water feature.
Landscapers in Calgary
Tim Mahoney Artisan is a landscaping company that offers full landscape design and installation for all your outdoor needs. They provide artistic design with nature in mind and a truly custom approach to your expressed wishes and dreams.
Start designing for your new spring landscape! Contact Tim Mahoney Artisan today.
RenovationFind Certified is a symbol of integrity held by only the most trustworthy companies in home improvement, service, maintenance.  It increases consumer confidence in your business, giving you an edge over your competition while validating you as the best.
More than an online directory, we are Western Canada's fastest growing marketing platform for promoting and connecting the best trades, service, and home improvement companies to homeowners.