The hottest trends of landscaping in Edmonton start with a professional company like RCLcanada Landscape Contractors and Supply. Concept, design, execution are all aspects of working with the right landscape contractor. You should find the best designer that works with your ideas to make them practical, achievable and beautiful.
Gardens are ephemeral; meaning constantly changing as your life stage changes. A life stage landscape design could help shape your backyard design to incorporate your ultimate vision. RCLcanada Landscape Contractors & Supply in Edmonton share some of the latest landscaping trends:
Yoga garden or meditation space: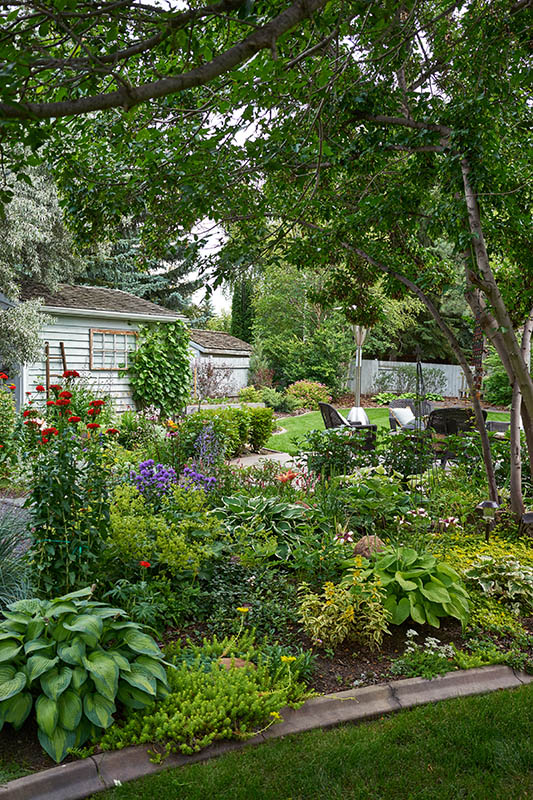 Create a space for relaxing and meditating with outdoor audio equipment, draped curtains off a pergola and a running pond-less waterfall. Running water can attracts birds, squirrels and other wildlife.
Outdoor kitchens:
Build an outdoor kitchen for that backyard chef in the family with  concrete or granite countertops complete with outdoor refrigerated wine bar, outdoor  sinks, built-in BBQ, grill, smoker or pizza oven.  You can build these outside on a patio or overlooking your landscape with a deck addition.
Kitchen gardens:
These gardens can include edibles such as vegetables and fruits like blueberries, saskatoons, raspberries, strawberries, honey crisp apples, crabapples, plums, apricots, pears and more. There are quite a bit of new varieties coming out every year suited to our climate in Edmonton.
Kid friendly flower garden: 
Get your kids digging in the dirt and learning about how plants grow with their own garden in the yard. You can use with native drought resistant plants. An eco-friendly, native plant garden can harvest rainwater to help with that watering regime. If you use an underground storage area you can keep the water cool, and moving through the use of a pump in a nice bubbling water feature. This will prevent the water from getting stagnant, and if built correctly can include a hose to water your plants, or even run your irrigation system.
Home automation and gardening technology:
Connect your outdoor landscape lighting, hot tub or outdoor audio speakers. Beautiful water features and landscape lighting that can be controlled by your mobile device. If you want to extend your time outside you can include a covered deck area, complete with patio heaters and screened in bug screens.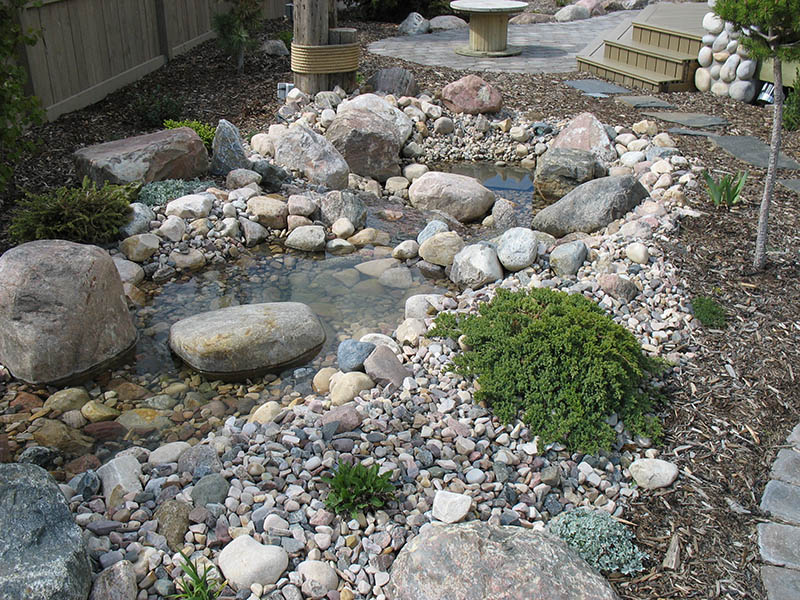 Landscapers in Edmonton
RCL is a Canadian owned and operated company that provides complete design and build landscape construction services. They serve in Edmonton and surrounding areas. Your project, big or small, will benefit from their innovative landscape designers and certified installers.
RenovationFind Certified is a symbol of integrity held by only the most trustworthy companies in home improvement, service, maintenance.  It increases consumer confidence in your business, giving you an edge over your competition while validating you as the best.
More than an online directory, we are Western Canada's fastest growing marketing platform for promoting and connecting the best trades, service, and home improvement companies to homeowners.