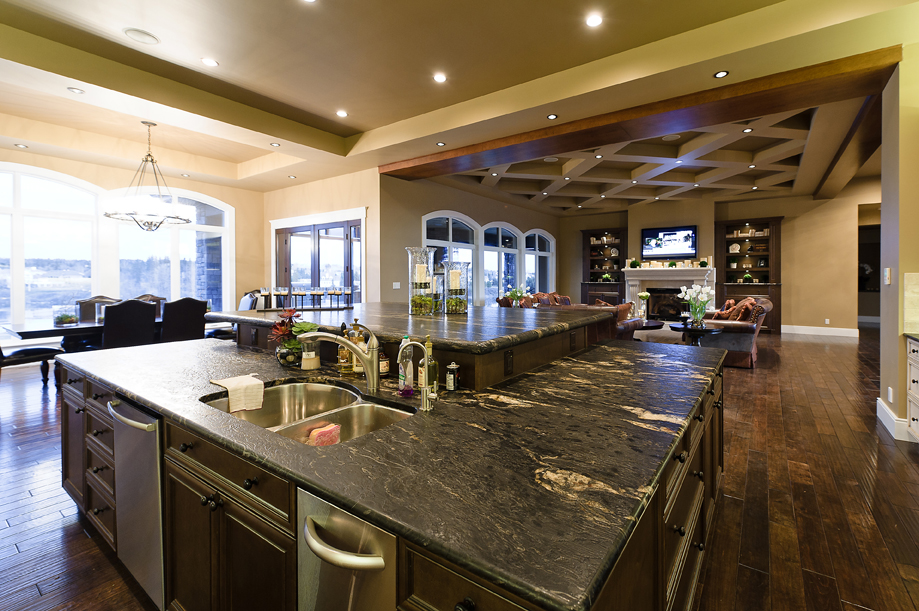 Natural stone countertops bring a unique piece in your home because no two stones are alike. When it comes to choosing the type of natural stone there are several options out there. Two common natural stone countertop options are granite and marble. From All Stone Inc. in Edmonton, here are the benefits and differences between granite and marble countertops.
Granite
Granite is one of the most durable countertop materials out there. When sealed properly, it's heat, stain, and scratch-resistant making it a great choice for homeowners with families. It's safe to put hot pans on right off the stove, and won't leave any damage or markings behind. Granite is a difficult material to damage, making it an ideal kitchen countertop choice. In the rare case that your countertop is damaged, it's a quick fix too. A matching putty can be applied to the chip or dent, and it'll look as though nothing happened.
Functionality aside, granite countertops will add value to your home. With their environmentally friendly feature and very durable nature, granite will definitely appeal to potential home buyers. Because no piece of granite is the same, your countertops will be completely unique. The look and function of granite countertops make it a great option for your countertops.
Marble
This stone comes from limestone, so you know you're getting a unique look. Marble is a durable countertop but not as tough as granite. However, where it differs is in the feel. While granite is a harder stone, marble is softer and in some cases is easier to cut into the unique shape you might want. Marble countertops are also heat and stain-resistant like granite.
Marble is a more porous material than granite, meaning that it's more likely that liquid can be trapped in the material. This means it could be susceptible to staining, so be careful with that tomato sauce and red wine. Another feature to watch out for is scratching the material. Marble is easier to scratch compared to granite because it's softer. It's essential to have your marble countertops sealed periodically to build stain and scratch resistance.
Countertops in Edmonton
All Stone Inc. is a family-owned business specializing in natural stones like granite, marble, quartzite, slate, limestone, and travertine. Their experience, coupled with their high standards and dedication to customer service, means that every one of their customers receives a finished product that surpasses their expectations.
For more information, check out All Stone Inc. today!
RenovationFind Certified is a symbol of integrity held by only the most trustworthy companies in home improvement, service, maintenance.  It increases consumer confidence in your business, giving you an edge over your competition while validating you as the best.
More than an online directory, we are Western Canada's fastest-growing marketing platform for promoting and connecting the best trades, service, and home improvement companies to homeowners.