Purchasing new windows and doors isn't something you do everyday, in fact, you'll probably only do it once or twice in the time your life in your home. If you're not sure where to start, Pella Western Canada in Edmonton  can give some guidance:
Do some research online for design inspiration.
When it comes to design and style, there is a lot to choose from regarding windows! Get online and check out sites like Pinterest, HGTV and PellaEdmonton.ca for window ideas that will look great with your home's interior and exterior style.  You can also visit the Pella Edmonton showroom to see some window types and designs for yourself.
Research energy efficiency.
A window replacement is a big investment, which is why you should always invest in energy-efficient windows. Your windows are responsible for a large portion of your home's overall energy loss. Getting ENERGY STAR rated windows that have double or triple pane, Low-E glass, argon gas filler between panes and insulating spacers will ensure your windows aren't losing energy and costing you money.
Create a budget.
Some windows cost more than others. For example, opting for triple pane windows over double pane will cost more. If you want a specialty window, like a bay or a bow window, it will cost more than typical sliders. The number of windows you need replaced will also affect the cost. When you contact Pella, your rep can help you find windows that will best suite your home and your budget.
Go with professional installation.
Window installation isn't something you should attempt as an amateur DIYer. The installers at Pella are trained in their field and know how to install the windows properly. A window replacement is a big investment, you want to make sure it's done right and to manufacturer's standards, so your home is airtight and energy efficient.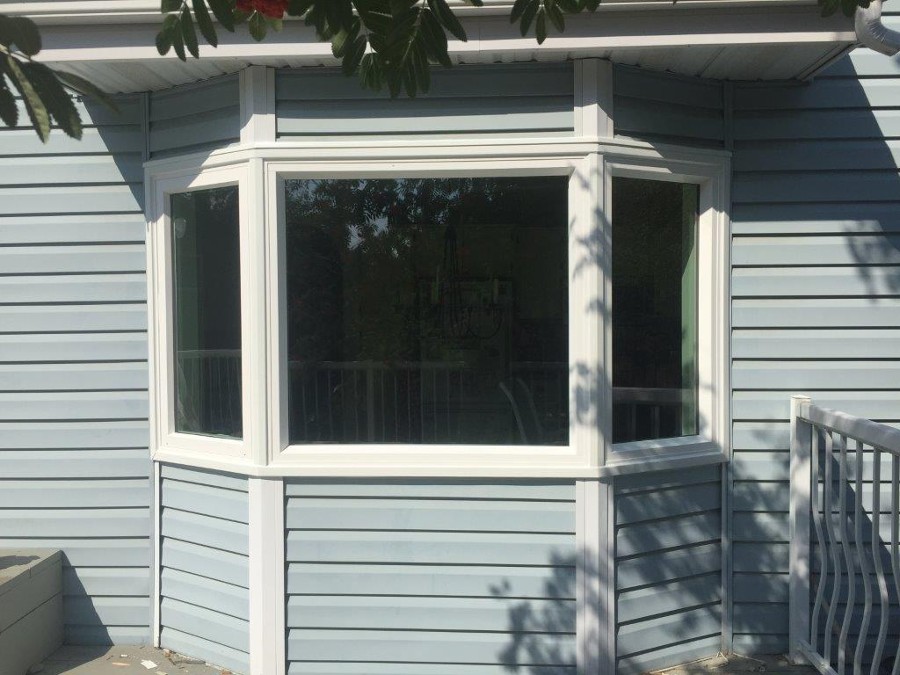 Enjoy your new investment.
Once the new windows and doors are in, it's time to enjoy them! You'll love the new and improved aesthetics, nice views and the added energy efficiency and comfort they'll bring to your home. Your new windows and doors can also increase your overall property value, giving you an even better return on investment and helping your sell your home faster if you ever decide to do so.
How Pella can help:
The team at Pella Western Canada in Edmonton is committed to helping you every step of the way through your replacement window or door project. From your first contact, they'll help you choose the right window or door for your home through a no-cost, no-pressure in-home consultation. They are there to answer your questions and provide expert installation services.
RenovationFind Certified is a symbol of integrity held by only the most trustworthy companies in home improvement, service, maintenance.  It increases consumer confidence in your business, giving you an edge over your competition while validating you as the best.
More than an online directory, we are Western Canada's fastest growing marketing platform for promoting and connecting the best trades, service, and home improvement companies to homeowners.