As we get older, things like home maintenance, security and accessibility can become a challenge. Whether you are looking at doing some home improvements for an elderly loved one or want to plan for your own golden years, there are some things you should consider so that the home remains accessible and safe to live in for years to come.
Main Floor Living
One of the most challenging things in a home for a person with mobility issues is stairs! Planning and renovating to have all main living areas on the same floor can help the homeowner stay independent and in their own home longer.
For example, you want the bedroom, bathroom, kitchen and living room all on one level. There should be no steps between rooms. If there is space, consider moving the laundry onto the main level as well. It is also a good idea to have at least a 5-foot by 5-foot clear space in the living room, kitchen and bedroom for turning around with an assistive device like a walker or wheel chair.
Living Assists Throughout the Home
Depending on the homeowner's mobility, you might consider installing safety assists throughout the home. This might include extra railings at every step or staircase, grab bars in the bathtub and near the toilet and exterior ramps instead of steps up to the house.
If you're installing new cabinetry, consider installing them a few inches lower than standard to allow for easier reach. You can also install lazy-susans and roll out drawers to make appliances, pots and dishes more accessible.
Increase Home Security
An upgraded home security system from Telsco Security Systems in Edmonton can make daily living more convenient and give homeowners safety and peace of mind.
Home security in Edmonton has come a long way over the years. Not only can you have a security alarm and monitoring service to deter criminals, you can also integrate home automation into your home security system. This will allow you to lock and unlock your door, adjust the heating or cooling and turn your alarm on and off all from your mobile device or central control pad.
Environmental alarms will alert the home owner of fire, flooding or freezing in the home. This will protect the homeowner from a loss of heat, water leaks, furnace failure, carbon monoxide release and more.
For elderly loved ones living on their own, Telsco Care Connect offers a medical alert system that allows you stay connected using Passive Activity Awareness and Instant Alerts. You can get alerts if there has been no activity for too long, if a medicine cabinet has not been opened or if the entry doors were not locked at bedtime. This system allows seniors and family members with illnesses stay independent in their own homes, longer. Unlike conventional medical alert systems, you don't have to rely on your loved one to press a button for help. Learn more about Telsco Care Connect.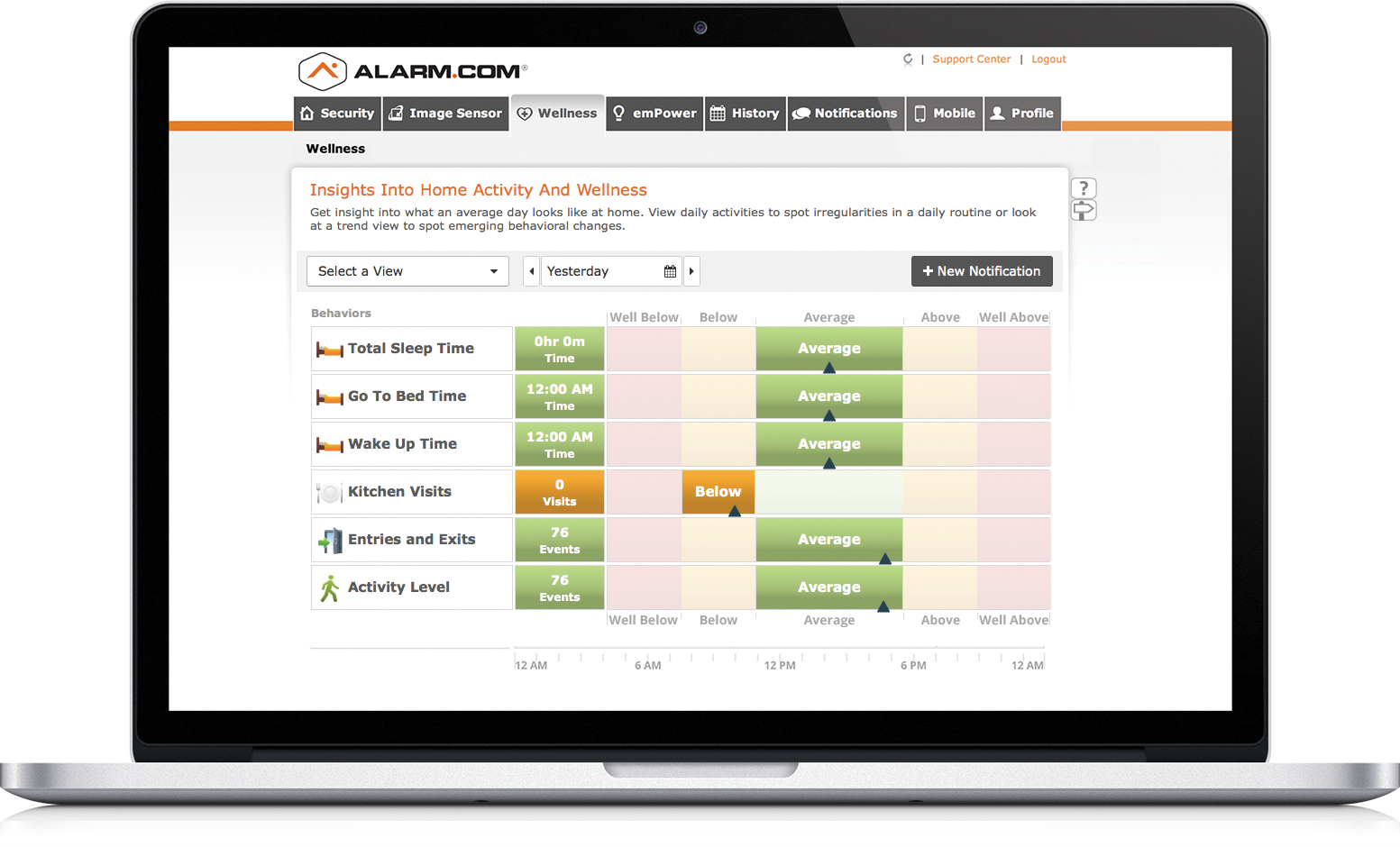 Home Security in Edmonton
You can find general contractors in Edmonton that offer accessible renovations. Choosing the best home security system is simple when you work with the experts at TELSCO. With over 40 years of experience, you can find comfort in knowing that their experts will design a custom home alarm system solution that guarantees the highest level of protection for you and your family. As a local provider, they are able to offer personalized service that is unparalleled in the security industry. With a focus on long term relationships, they know how important it is to provide service that will win your business each and every day.
Renovation

Find

 Certified is a symbol of integrity held by only the most trustworthy companies in home improvement, service, maintenance.  It increases consumer confidence in your business, giving you an edge over your competition while validating you as the best.
More than an online directory, we are Western Canada's fastest growing marketing platform for promoting and connecting the best trades, service, and home improvement companies to homeowners.