Painting your home's exterior is a good investment. Not only will it improve curb appeal and your home's overall aesthetics, it will also help protect your home from the harsh elements and improve resale value. Keystone Painters in Vancouver shares tell-tale signs and reasons your house needs a new coat of paint:
Flaking and cracking paint.
There are lots of things that can cause your paint to crack, flake or bubble. Strong sunlight, wet winters and extreme humidity can contribute to the damage. Since your paint is the first defense against these elements, having a fresh coat of paint is critical to protecting your home and preventing water damage.
Fading or discoloured paint.
If you have a south facing wall, you might notice that your darker paint can start to fade from being in the sun. If you've noticed that shady areas are fading it might mean you have a problem with your vapor barrier or there is a water leak. If you can't pinpoint the problem, contact and expert before that damage gets worse. If the paint is just fading or morphing because of UV rays, make sure it is repainted using an exterior grade paint that can withstand the effects of UV.
Rotting wood.
If you have noticed softness in areas of your wood siding or trim, this must be addressed as soon as possible before the problem gets worse. First, repair the areas that has rotting wood. Once that is done, call in the pros at Keystone Painting. They will fill all the holes and imperfections to protect from moisture, apply primer if necessary and a beautiful coat of protective exterior paint.
You're tired of your house colour.
You don't have to wait for something to go wrong before deciding to paint your house! Perhaps it is just time for a change. Painting your house is the most cost-effective way to give it an entirely new look and the modern upgrade you've always wanted.
It's time to sell.
If your home's exterior is looking worn out, an exterior paint job can really boost curb appeal. A fresh coat of paint will give your home the facelift it needs to perform well on the real estate market. First impressions are everything when it comes to attracting home buyers. Make the best first impression with an exterior paint job.
Painters in Vancouver
Keystone Painting is a family owned company with over 25 years of combined experience in the painting industry, serving the Vancouver area. They offer interior and exterior painting as well as cabinet refacing and pressure washing services.
At Keystone Painters the painting preparation is very important. They caulk seams and cracks, and fill holes and imperfections to protect from moisture and create a strong surface base before they sand and apply top quality paint. They do the necessary preparation to ensure your home or project has a beautiful lasting finish.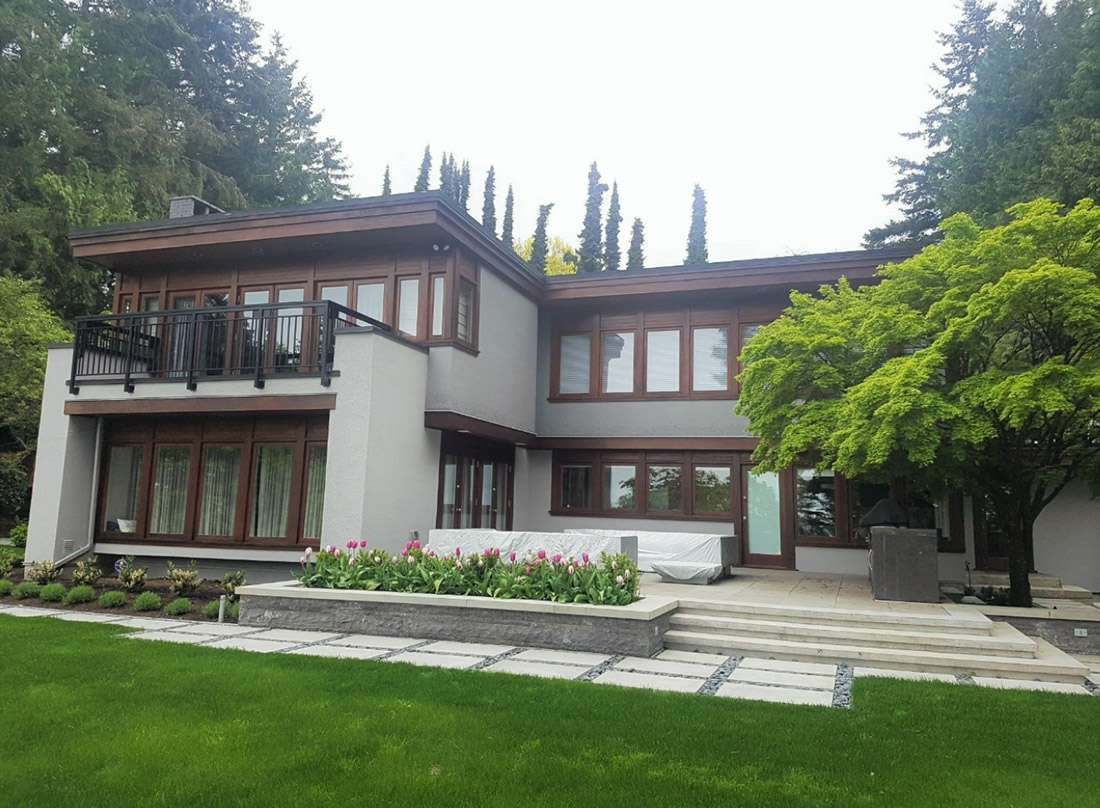 RenovationFind Certified is a symbol of integrity held by only the most trustworthy companies in home improvement, service, maintenance.  It increases consumer confidence in your business, giving you an edge over your competition while validating you as the best.
More than an online directory, we are Western Canada's fastest growing marketing platform for promoting and connecting the best trades, service, and home improvement companies to homeowners.