Just like any big project, things usually turn out better if you start with a well-laid plan. The same goes for your landscaping project this summer. Tackling this kind of project without a proper design for the entire yard can make the finished product look disjointed and might miss the mark on your vision for your outdoor space. This why hiring a landscape designer like RCLcanada Landscape Contractors and Supply in Edmonton is so important.
A professional and experience landscape designer will be able to visualize all components of your outdoor space including the natural landscape, plant beds, paving like walkways and patios, and the structures like your shed, home or garage. They can make sure all of these components and every aspect of your outdoor space has flow and style. Landscape designers are both artists and knowledgeable architects that can help you create a plan for your yard that is functional, checks everything off your must-have list, is within your budget and is visually appealing.
Need some inspiration to get started? Check out these landscaping ideas.
When you do a major project without a design plan, it is very easy to go way off budget. Without a plan you won't accurately be able to budget for supplies, materials, tools and labour because things will be constantly changing. As your ideas start to grow, so will the cost of things! A solid plan will include all of the materials, supplies, tools and labour required to do the job. It will help you stay focussed on the end goal.
Landscapers in Edmonton will help you create and maintain a reasonable budget for the project. They can accurately estimate the total cost for the project, allowing a little room for extras, and will manage your project to ensure it stays on budget. If you need to spread out the payment, part of this plan might be to do some of the work this season and save the rest for next season.
Landscape design will also help determine a timeline and schedule for the different stages of the project. For example, the yard will first be excavated. Then the areas for your new patio will be prepared and the patio will be installed. Next might come new sod before creating garden beds and planting flowers. Investing in landscape design is like investing in a map that will get you exactly where you want to be, in the right order, and give you an expert project manager as your guide on top of that.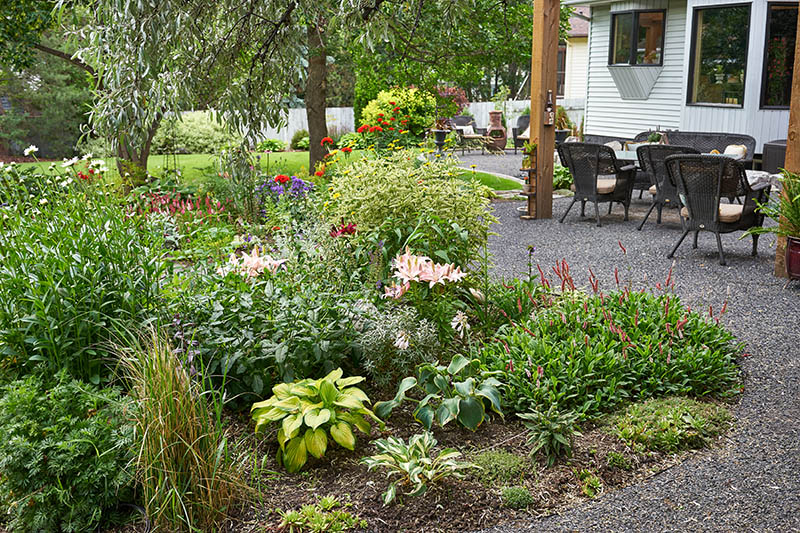 Landscapers in Edmonton
RCL is a Canadian owned and operated company that provides complete design and build landscape construction services in Edmonton and surrounding areas. Your project, big or small, will benefit from their innovative landscape designers and certified installers. They love transforming yards into beautiful outdoor living spaces, complete with water features, rock gardens, fire pits, decks and fences. They can work with your space and within your budget to bring your dream to life, with unique, customized features and designs.
When you hire RCLcanada for your landscaping project, you can be sure that all the work will be completed by their competent employees and not sub-contracted to another company. This ensures everything is done to the highest quality and meets their high standards as well as yours.