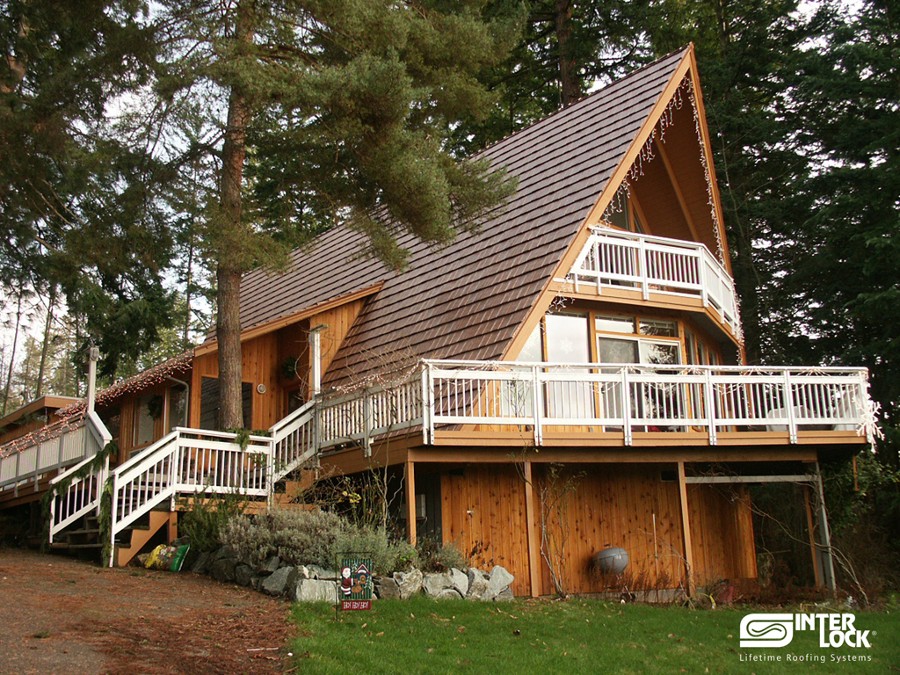 Are you looking into a new roof? Changing the roofing on your home is a big expense. To keep costs minimal, you want the best material to keep your home properly protected. While your first thought may go towards the typical shingle or asphalt textiles, one that should be considered is metal. Here are some key advantages of installing metal roofing, from Interlock Industries in Edmonton.
Built to last.
Compared to other roofing materials, metal roofing has an incredibly long lifespan. This material is built to last, lasting up to fifty years or longer with little maintenance. You won't have to worry about water absorption, moss, mold, insects, or any other factors that could lead to roof damage. It's made to withstand any kind of weather for many years, especially the unpredictable Canadian weather. Safe to say, installing metal roofing could very well be the last roofing installation you need.
Resistance to almost everything!
The interlocking design of metal roofing makes it wind and fire-resistant. With this interlocking technology, your roof will hold in place for many years to come. Your home will be protected from exterior and interior fire sources. In addition, the material holds strong to keep the cold air out during those windy days. These factors will ensure your home is well-protected from the ever-changing Canadian climates and will last year-round.
Great for energy efficiency.
A roof that is energy efficient is a great feature. A roof can play a big role in energy loss in the home, keeping warm air in during the winter and cool air in during the summer. In addition, it reflects UV rays and the heat of the sun during the summer, reducing cooling costs. This will help keep the temperature regulated in your home during warmer climates. It also will save you money on your energy bills, since you'll have less need for your air conditioner.
Versatile in design.
Looking for something to add curb appeal to your home? Metal roofing can do just that. It comes in many different colors in styles, that way you'll have no problem matching it to the rest of your home's exterior. Metal roofing can also be designed to look like slate, wood or other natural building materials. Let your creative spirit run wild with the versatile options metal roofing offers.
Metal Roofing in Edmonton
Interlock Metal Roofing Systems have been installed across the continent in all climate zones. To constantly provide the highest levels of quality and service, they uphold stringent standards of excellence that adapt to the changing needs of customers and the environment. The strict implementation of product testing, thorough training, field supervision, and research & development allows them to ensure the integrity of their product and the satisfaction of their consumers.
Interested in Metal Roofing? Check out Interlock Industries today!
RenovationFind Certified is a symbol of integrity held by only the most trustworthy companies in home improvement, service, maintenance.  It increases consumer confidence in your business, giving you an edge over your competition while validating you like the best.
More than an online directory, we are Western Canada's fastest-growing marketing platform for promoting and connecting the best trades, service, and home improvement companies to homeowners.