A finished Basement will give you more space to spend time as a family. You can add an extra living or entertainment room, additional bedrooms, a bathroom, home office, kids play room, a gym, storage area or a home theater room…the possibilities are endless! Bond Contracting & Construction Inc. in Calgary shares some things you should consider before starting a basement development project.
Check the foundation. 
Before you finish the basement, have the contractor check the concrete foundation for cracks. This could be a sign of improper curing or settling. Both can be repaired, but it is much easier and less expensive to do so when the foundation is exposed. If you finish the basement first, you might have to open up the walls to get at any potential problems later.
Look for moisture issues. 
Look for any moisture problems in the foundation, around windows, plumbing and other utilities installed in the basement. If you see moisture stains on the walls or floor, you will want to have this addressed prior to proceeding with the basement development.
Check ceiling height. 
New homes may have higher basement ceilings. Every unfinished basement will have ducts and pipes running along the ceiling. Working with an experienced company that will help you design your basement development so those low-hanging systems aren't getting in the way. They can create a plan that hides them as much as possible. In older homes, the basement ceiling might be lower. In rare cases, you can move some things to gain a couple of inches, but if that's not possible Bond Contracting can help you make the most of rooms and maximize ceiling height.
Think about bigger windows. 
If you have a bedroom in the basement, you must have egress windows to be compliant with building code. While you're at it, it's a good idea to install nice, large windows with deep window wells in the living spaces downstairs. This will help brighten up the room and give your basement more emergency exits in the case of a fire. If your older home has small windows downstairs, talk to Bond Contracting about cutting the concrete and installing larger, egress windows.
Create a design plan. 
Bond Contracting & Construction will offer professional design services. They'll work with you to determine your needs and wants for your basement development. Having a well-laid plan will ensure things happen in the most efficient order. For example, they'll show you where to most efficiently rough in plumbing for a bathroom or wet bar. They can make sure the proper electrical is installed for a bright and safe basement development. Your design plan will include installing mechanical systems, the general layout of the space and the finishing materials like flooring, counters and paint colour.
Check out these popular basement design ideas.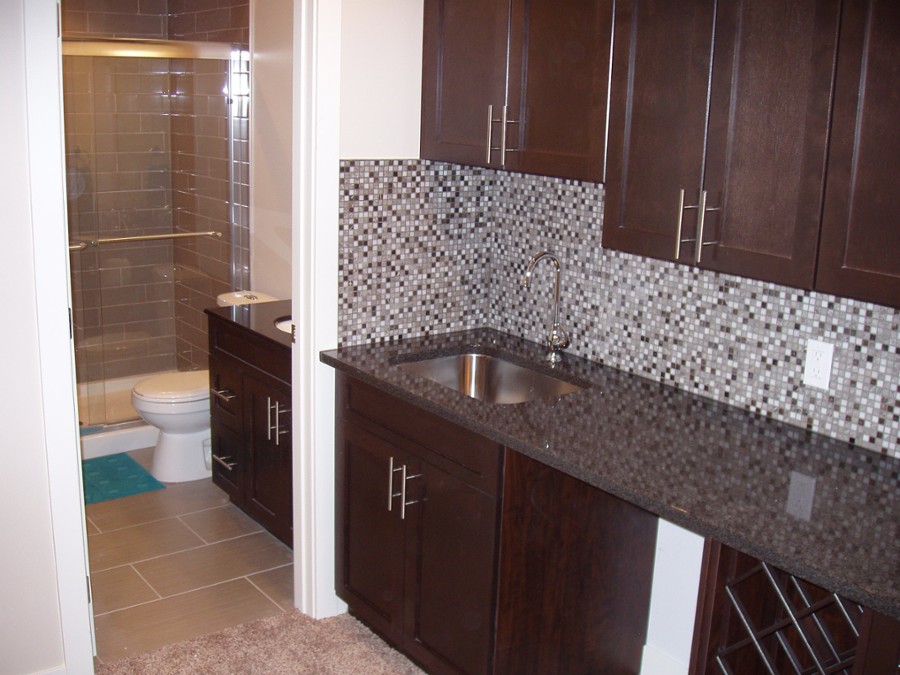 Basement Renovations in Calgary
For over 18 years Bond Contracting & Construction has been providing Calgary and area residents with premium renovations for their homes. They offer a full range of professional residential renovations including kitchen renovations, basement development, bathroom remodeling, whole home renovations and decks.
Contact Bond Contracting & Construction today!
RenovationFind Certified is a symbol of integrity held by only the most trustworthy companies in home improvement, service, maintenance.  It increases consumer confidence in your business, giving you an edge over your competition while validating you as the best.
More than an online directory, we are Western Canada's fastest growing marketing platform for promoting and connecting the best trades, service, and home improvement companies to homeowners.