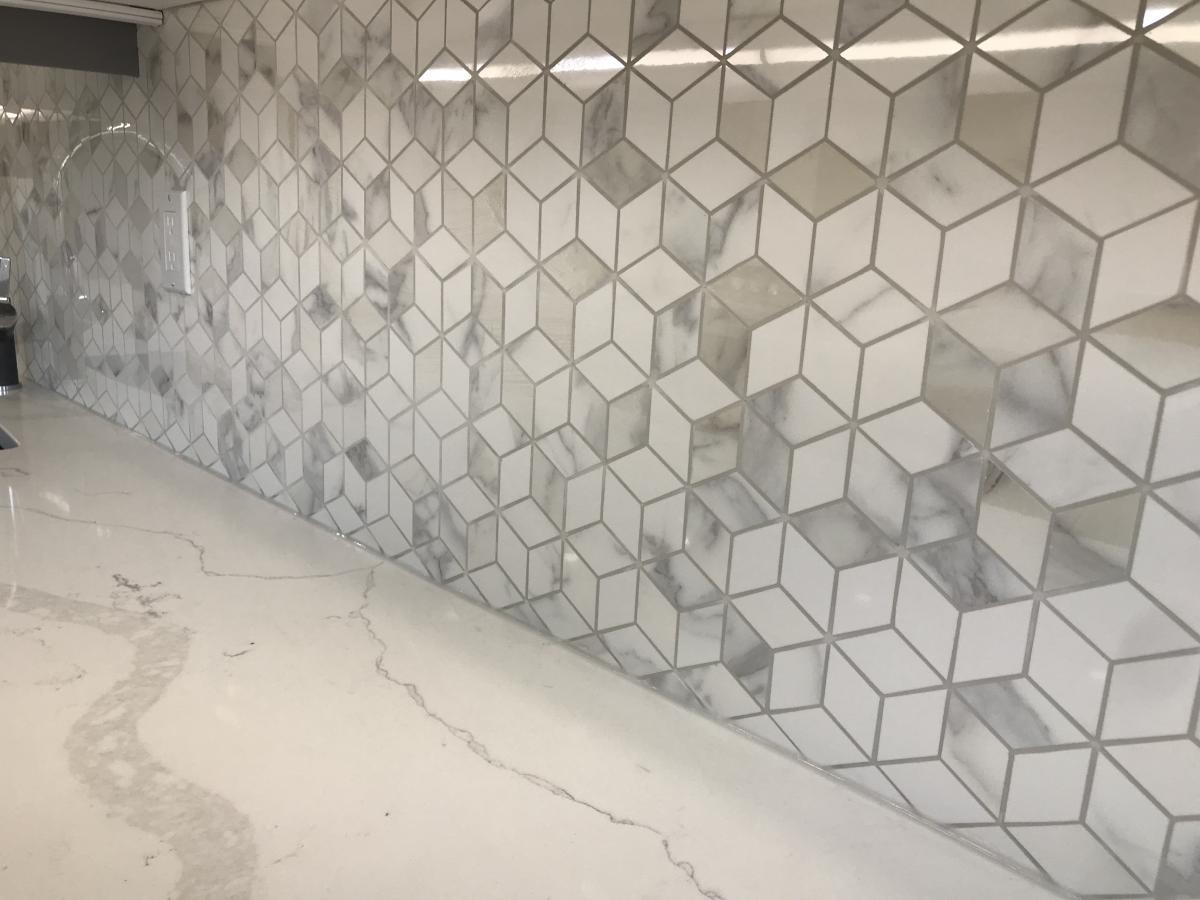 There are many different ways to add character to your kitchen and bathroom renovation with countertops, cabinets, paint colours, additional finishes, and flooring textiles. Tile is a common material used in kitchens and bathrooms for backsplash or flooring. Reliable Contracting Services in Edmonton are kitchen and bathroom renovation experts. They share some unique ways to design tile in your kitchen and bathroom.
Change the direction of the tile
If you're looking to change up the look of the tile and do something different, change the direction of the tile. Subway tile is usually installed horizontally in homes, for instance. Changing the direction and putting it vertically or horizontally takes a simple material and makes it new and different.
Use two types of tile together
Adding an extra layer of detail with your kitchen or bathroom tile will give it that personal touch you may be looking for. There are a few ways to go about this. One way is to incorporate the second tile in a smaller portion throughout the backsplash in the kitchen or tiles in the shower. Homeowners will take a simple tile as a base, and add a second tile, spacing them out. Another way is to again use your base tile, but include a strip throughout the tile. Tile can be installed around the borders of the backsplash, through the middle, or anywhere else you like.
Combine tile with other materials
An interesting way to incorporate tile into your flooring is to combine it with another material. You are likely to find this in bathrooms. Homeowners will take one textile, perhaps laminate or vinyl, and will combine it with a tile. Not only is this method incredibly unique, but it will certainly impress visitors in your home.
Bring tile up to the ceiling 
Modern bathroom renovations often have wall to ceiling tile, as well as floor tile. As walk-in showers have become more popular, so has this trend. The look helps create a feeling of space in the room. You can incorporate one of these other ideas in your wall tile to create a feature wall or focal point. Plus, tile is incredibly durable and water-resistant, making it a good barrier of protection for your bathroom walls.
Tile that isn't tile
Don't like the look of tile? It's possible to get a tile that doesn't look like tile. It can come in shapes and designs that mimic the look of concrete, laminate, or hardwood. It's a great way to get the durability, longevity, and water resistance of tile without sacrificing the specific look you want.
Kitchen and Bathroom Renovations in Edmonton
Whether you're renovating your home, kitchen, bathroom, basement, or an entire home, residential construction can be both exciting and challenging. The contractors at Reliable Contracting Services will manage your development project with a defined budget and timeline. They are always looking at the needs of the homeowner and adapting to work successfully with each client.
Interested? Book an online appointment with Reliable Contracting Services today!
RenovationFind Certified is a symbol of integrity held by only the most trustworthy companies in home improvement, service, maintenance.  It increases consumer confidence in your business, giving you an edge over your competition while validating you as the best.
More than an online directory, we are Western Canada's fastest-growing marketing platform for promoting and connecting the best trades, service, and home improvement companies to homeowners.