Kitchen renovations are the most popular among homeowners. The biggest factor in your kitchen renovation will be the kitchen cabinets. They will also take up the biggest part of your budget. If you're investing in custom cabinetry, Cucina Bella in Edmonton shares some information to help you make good decisions.
Design the layout of your kitchen.
Before you do anything, you must have a layout and design of the new kitchen. You will discuss priorities with your designer regarding how you want your kitchen to function and be organized. Think about how your family uses the kitchen. Does just one person cook, or two or does the whole family need to get in there? Are you big entertainers? Do you need space and special features for doing things like baking or canning? Answering these questions, and many others, will help the designer come up with the ultimate plan for your specific needs. Once you have the design and layout, Cucina Bella can move onto the next steps.
Research the broad range of cabinetry design types.
The certified design experts at Cucina Bella can help you determine what style of cabinets will be the most congruent with your house. You can also do some research on cabinet styles to give you a better idea of what you want and what will look best in your home. Common styles to look up include contemporary, traditional, classical, country, craftsman, shaker, slab and rustic. For inspiration, view 10 popular kitchen cabinet styles.
Choose from a range of woods, finish colours and door styles.
White and solid coloured kitchen cabinets are popular right now, but the timeless look of natural wood tones will always be in style. Clear alder, knotty alder, maple, cherry, walnut, red oak, rift white oak and composite veneers are some options. From those you can choose a clear, light, medium or dark finish colour. One type of wood can be finished in a variety of shades and colours, so you have plenty of options.
Choosing a door style is another job a professional designer from Cucina Kitchens can help you with. From shaker, glassed, bead board, raised panel, flat panel and flat slab doors. Each style will range in price, so be sure to look at door styles that are within your budget.
As you can see, you have a lot of options when it comes to choosing kitchen cabinets. Allow the professionals at Cucina Bella to guide you through the process. With their help, it won't be too overwhelming.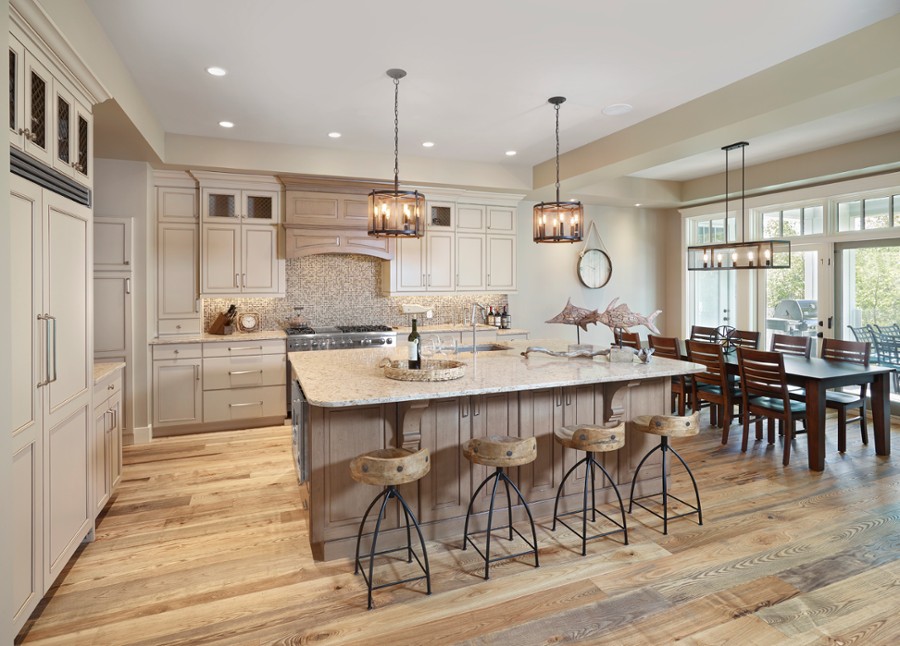 Custom Cabinets in Edmonton
Cucina Bella creates beauty by choosing high-quality Canadian cabinet manufacturers. Your cabinets will be superior in quality, offer endless customization and material choice. They employ certified NKBA designers that can help you incorporate design style, vision and lifestyle requirements into your kitchen renovation.
Shopping for cabinets? Contact Cucina Bella kitchens first!
RenovationFind Certified is a symbol of integrity held by only the most trustworthy companies in home improvement, service, maintenance.  It increases consumer confidence in your business, giving you an edge over your competition while validating you as the best.
More than an online directory, we are Western Canada's fastest growing marketing platform for promoting and connecting the best trades, service, and home improvement companies to homeowners.
Click to Find >>> Custom Cabinets in Edmonton.