Kitchen renovations are the most popular interior home renovation among home owners. The kitchen is often the most used room in the house and holds the most value. A kitchen renovation has a good return on investment, recouping much of it's cost at resale while adding real value to your home. It is also a big investment, so you want to make sure your design choices are going to pass the test of time.
Some home design trends look great but can quickly go out of style leaving you with a dated space in just a few years. Investing in timeless kitchen design will ensure your kitchen is on-trend for years to come. Genesis Kitchens & Design in Vancouver shares some ideas for timeless kitchen renovations.
White kitchen cabinets won't go off-trend.
White cabinets are the way to go if you don't want to renovate your kitchen for a very long time. Other colours and finishes can come and go with the latest trend, but white remains attractively stylish. White goes with modern, contemporary and traditional design styles. If you want to change the look of your kitchen in the future, you can swap out other features like the countertops, fixtures and backsplash while keeping your white cabinets in place.
Shaker style cabinets are also a smart choice. They work well with a wide range of design styles and look great in white and both light and dark natural wood tones. This style of cabinets will allow you to change other aspects of your kitchen in the future, without having to invest in a new cabinet replacement again.
Consider a neutral colour scheme.
Big, bold colours like turquoise, red, deep blue and yellow are finding their way into the kitchen. These colours can look fantastic; however, they don't have great staying-power. Consider a neutral colour palette for your kitchen renovation like neutral quartz countertops and wall colours. Countertop accessories, table clothes, flower arrangements and other home décor can add that splash of unique colour. When you're tired of them, they're affordable to replace. Check out these neutral kitchen colours.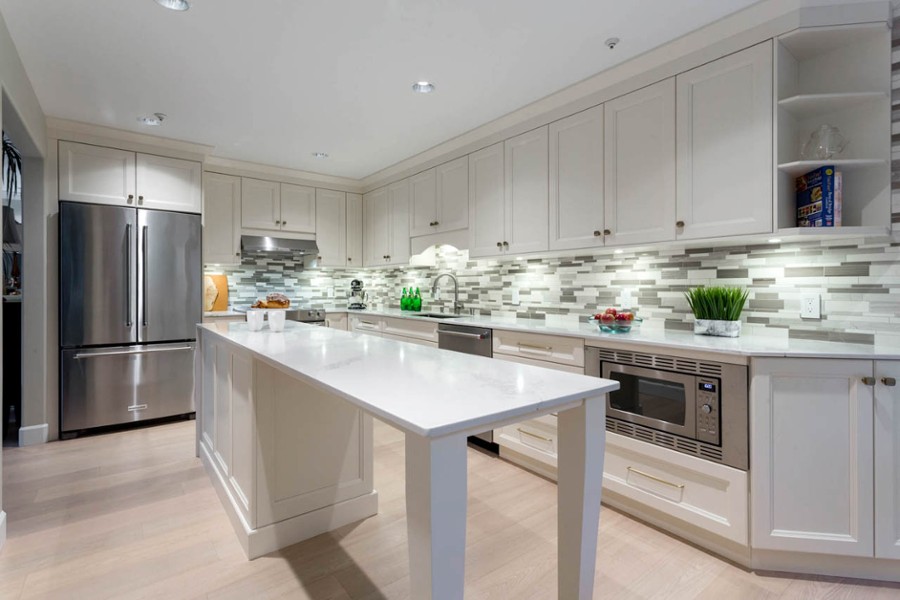 Choose energy efficient appliances.
You'll never regret investing in high-quality energy efficient appliances. These new appliances will improve the function of your kitchen, and help you reduce energy consumption in your home too. Upgraded high-efficiency appliances are also an attractive selling feature for home buyers. This makes your kitchen renovation more competitive on the real estate market should you ever decide to sell. Another tip: stainless steel appliances have good staying-power.
Kitchen Renovations in Vancouver
Genesis Kitchens & Design is a design centre in Coquitlam, BC that specializes in indoor and outdoor kitchen renovations. They are a member of the National Kitchen and Bath Association (NKBA), and an authorized dealer of multiple leading cabinetry lines including Nickels Cabinets, Columbia Cabinets, Montalco Cabinets, Kitchen Craft Cabinetry, and Danver Stainless Outdoor Kitchens. Having access to multiple lines gives them the freedom to design within every budget style and taste.
RenovationFind Certified is a symbol of integrity held by only the most trustworthy companies in home improvement, service, maintenance.  It increases consumer confidence in your business, giving you an edge over your competition while validating you as the best.
More than an online directory, we are Western Canada's fastest growing marketing platform for promoting and connecting the best trades, service, and home improvement companies to homeowners.