When you think about the services offered by an electrician, you might think about electrical repairs and installation. While electricians offer those electrical services, they can also help homeowners with much more. All Red Electric Ltd. in Calgary shares more about services offered you might not have considered:
Hot Tub Installation
Winter is well on its way. Wouldn't you love to relax on those chilly winter nights in your very own hot tub? All Red Electric offers professional hot tub installation, ensuring it's installed properly and safely. Because hot tub installation requires careful planning and knowledge of circuit wiring, it's always a smart and safe idea to have it installed by the pros.
In Floor Heating Installation
Have you always wanted a warm, cozy floor in the bathroom, kitchen, living room or basement? In-Floor heating creates comfortable heat using coils under the floor, instead of having hot air blow out of the register only to rise to the ceiling. Not only is it comfortable underfoot, it's also energy efficient and can lower your energy bills.
Electrical Panel Installation & Repair
If you have an outdated electrical panel, it could be overloaded and putting your home and family at risk. Older panels were not designed to handle the electricity use of the modern family. With all of our electrical devices and appliances, homes nowadays require upgraded panels to handle the load. Otherwise the breaker will be constantly tripping the circuit to keep it from overloading. If it does overload, it can cause dangerous heat, smoke damage or even a fire. If you think this is happening in your home, contact All Red Electric right away!
Interior Lighting Design
Lighting plays a big role in how a room feels. Bad lighting can make an otherwise cozy room feel uncomfortable. All Red Electric can help you create a lighting scheme for your home that will best suit your needs and family. For example, they can install dimmer switches, so you can control the amount of light in a space throughout the day. They can make suggestions on ambient lighting and task lighting and provide a lighting design that will make your rooms feel open, well-lit and comfortable.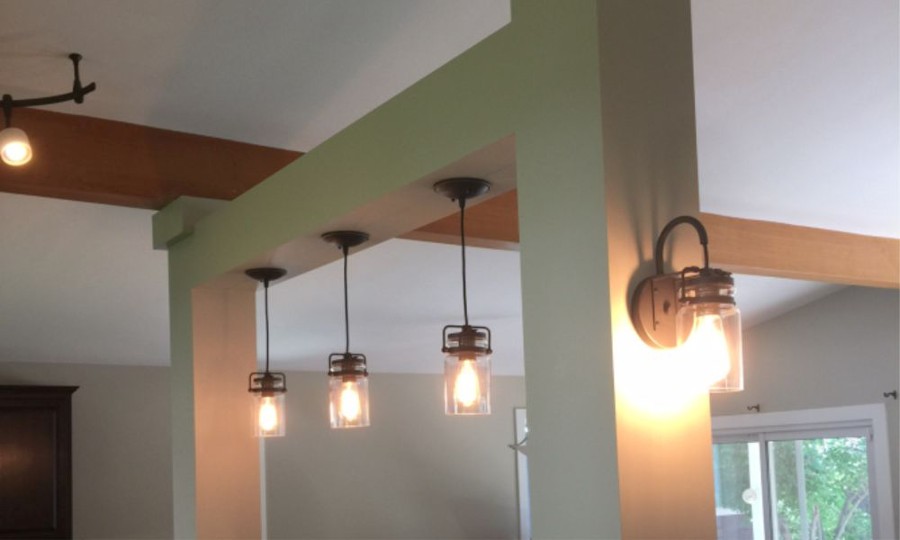 Air Conditioner Installation
You're probably not thinking about installing an air conditioner when it's cold outside, but having one installed by a professional electrician now will ensure it's there when you need it when things finally warm up. Ask All Red Electric about their air conditioner maintenance and installation services, and make sure your cooling system is ready to go when you need it.
Electricians in Calgary
All Red Electric Ltd. was founded with one goal in mind; offering quality and affordable electrical services to Calgary and surrounding areas. Specializing in both residential and commercial electrical needs, they offer electrical installation, repairs and 24/7 emergency service.
RenovationFind Certified is a symbol of integrity held by only the most trustworthy companies in home improvement, service, maintenance.  It increases consumer confidence in your business, giving you an edge over your competition while validating you as the best.
More than an online directory, we are Western Canada's fastest growing marketing platform for promoting and connecting the best trades, service, and home improvement companies to homeowners.
Click to Find the >>>> Best Electricians in Calgary