Embarking on major home renovation or new home build can feel like a complicated and daunting process. Enlisting the professional services of an experienced and reputable general contractor like Build-Pros Construction Ltd. in Vancouver will help things go smooth and feel less complicated. Here are a few things you can expect when you work with a general contractor:
A detailed, written contract.
All aspects of the work should be spelled out in a written contract. This will include the responsibilities of the general contractor and your responsibilities as the homeowner too. It should also include details on the work, a schedule and a detailed price for each aspect of the job. The contract should also verify the permits or inspections your project will require. Learn more about what goes into contracts.
Obtaining permits.
When you hire a general contractor like Build-Pros Construction, you won't have to worry about obtaining permits or inspections for the job. They will make sure that all municipal permits and approvals are taken care of for you and that everything is built to recent building code.
Scheduling of trades and sub-contractors.
For your major custom home renovation, you'll need to have several skilled trades people working on different aspects of the project. A general contractor will manage and schedule everyone that will be working in your home including plumbers, electricians, framers, drywallers, painters and others. They will make sure that each job is done in the most efficient order and that the subcontractors hired are experienced with a proven track record of quality work. This takes a huge job off your plate.
Project management and open communication.
Hiring and managing sub-trades is just part of managing your large-scale renovation project. When you hire a builder or general contractor, you will have a site supervisor or the general contractor specifically, on the job and staying in touch without throughout the entire project. They'll give you updates on the work being done throughout the entire process and keep you in the loop when decisions need to be made. If you have any questions or concerns, your general contractor is there to answer them for you quickly and clearly.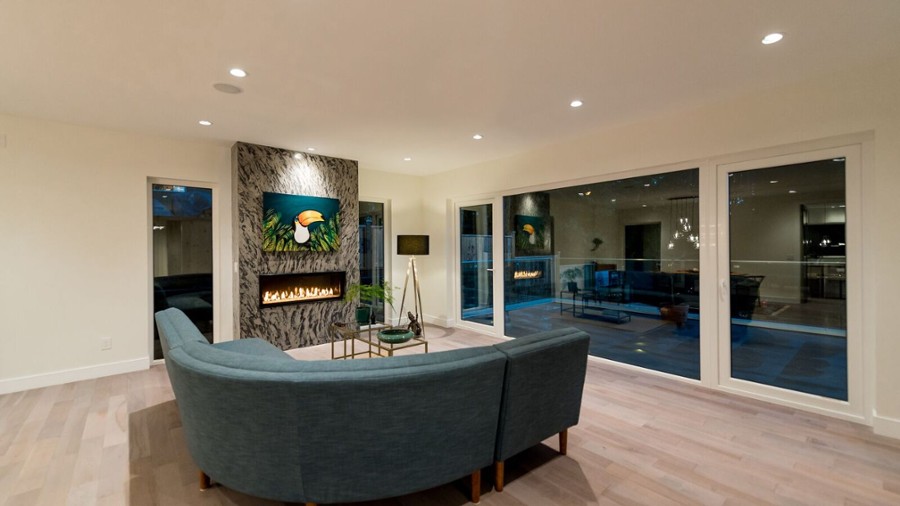 A schedule for the project.
Build-Pros Construction will give you a schedule for your major home renovation or new home build. They will be responsible for meeting deadlines throughout the process. If an unforeseen mishap puts the schedule off track, they will discuss options with you. It's their goal to get the project back on schedule as quickly and cost-effectively as possible.
Safety and clean-up.
A good general contractor will make sure that the work site is safe for both the workers and homeowners. They will also make sure to limit the disruption of your home life. That includes cleaning up as best as they can daily. If you have specific expectations for daily clean up, make sure to discuss this with them.
General Contractors in Vancouver
Since day one, Build-Pros Construction has worked hard to achieve its reputation for presenting quality work. Build-Pros Construction is and award winning company. They're a 3 times Georgia Award and 7 times OVATION Award Finalist. Whether it be large commercial projects or small residential renovations, they will provide great customer satisfaction by providing excellent service, on-time completion, and professional work.
RenovationFind Certified is a symbol of integrity held by only the most trustworthy companies in home improvement, service, maintenance.  It increases consumer confidence in your business, giving you an edge over your competition while validating you as the best.
More than an online directory, we are Western Canada's fastest growing marketing platform for promoting and connecting the best trades, service, and home improvement companies to homeowners.