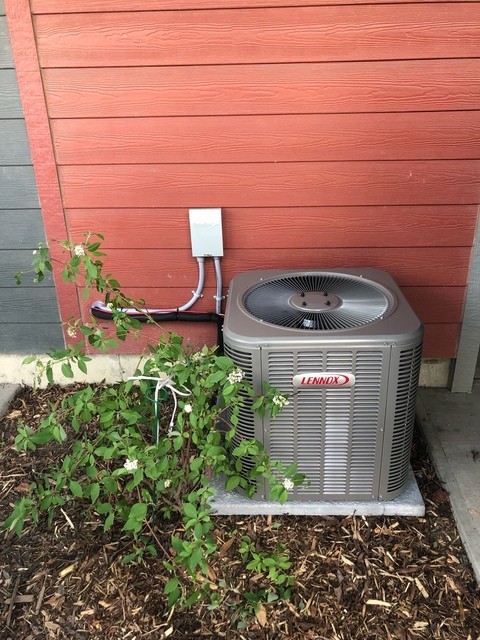 As the days get hot, you'll want to know your AC will do its job. That's why now is the best time to tackle any maintenance, repairs or even replacements!
Lendrix HVAC Services in Calgary is a family-owned and full-service HVAC company. They share why you should tackle any air conditioner repairs or replacements:
Avoid constant repairs and extend your AC's lifespan
Preventative maintenance stops costly repairs and any unexpected breakdowns. A trained professional can clean the air conditioner, and check for any damage that occurred over the winter and give it a tune-up. Falling ice or a buildup of snow may have damaged the fan blades or coil fins. Months of disuse and dirt buildup on condenser coils will affect how well they can remove heat. If they can't work properly, your AC won't be able to either.
Give your air conditioner the care and regular maintenance it needs and it will extend its lifespan and effectiveness. Just like anything mechanical, a well-cared-for air conditioner will last longer before needing to be replaced. Bring in an HVAC technician this summer for an inspection, tune-up and any minor repairs to ensure your AC won't burn itself out before its time.
Improve efficiency and lower cooling costs
Proper maintenance will help your cooling system run at peak efficiency. The harder it has to work, the more energy it will use, and the higher your energy bills will be. This will also wear out the components faster and shorten a normally long lifespan. Keeping the air filters clean will improve the energy-efficiency by up to 15%. Hire a professional for an inspection and tune-up to keep your AC running as efficiently as possible. You'll enjoy feeling comfortable at home, and the lower cooling costs too.
It's the best time to buy an early replacement
If your AC is already older than 10 years, or the cost for repairs outweighs its worth, you're better off getting a replacement. Invest in a new AC unit to have better energy efficiency and greater savings. Lendrix HVAC Services can fit your home with an air conditioner that will work effectively and efficiently. If you've never had an air conditioner before, they can retrofit your HVAC system to install a new one – and you'll love how comfortable your home will be during the hot months of summer. Once your new AC is installed, you can look forward to a worry-free and cool summer!
HVAC Companies in Calgary
As a family-owned company, Lendrix HVAC Services knows the importance of affordable and comfortable HVAC solutions. They pride themselves on providing just that and guaranteeing their customers are always satisfied with their services and work. They offer both furnace and AC repairs and installations for your home.

RenovationFind Certified is a symbol of integrity held by only the most trustworthy companies in home improvement, service, maintenance.  It increases consumer confidence in your business, giving you an edge over your competition while validating you as the best.
More than an online directory, we are Western Canada's fastest growing marketing platform for promoting and connecting the best trades, service, and home improvement companies to homeowners.