You've scrubbed and scrubbed your bathtub and no matter how hard you try, or what kind of cleaning products you use, it still always looks dirty! Your bathtub is a magnet for soap scum, grime and mildew. Sometimes the minerals in your water can cause stains on your bathtub. If the finish is gone on your bathtub, you might be on a hopeless mission to get it clean.
What is bathtub refinishing?
Bathtub refinishing is when the surface of your worn, damaged bathtub is re-glazed and transformed into a brand new looking bathtub. In the process, a company like Blackstone Refinishing will also take care of repairing any damage like chips or scratches to your tub before hand. When the job is complete, you will have a beautifully finished, glossy bathtub. Learn how to refinish bathtubs.
Above: before and after refinishing job
Consider bathtub refinishing like having body work done on your car. If your vehicle has been damaged, you wouldn't go out and buy a new vehicle. You would take it to a body shop where they would repair the dents and scratches, re-paint and polish the vehicle until it looks brand new. When you get bathtub refinishing in Calgary, you will not be able to tell that is not a brand-new bathtub.
Why choose bathtub refinishing?
There are many benefits to having your bathtub refinished compared to replacing it all together. For one, if you want to replace it you will have to take care of removing the old one and disposing of it. This will often lead to having to redo the entire tub surround or even a major bathroom renovation.
Cost: The cost of replacing a bathtub can cost up to $3500. If you end up having to do a full bathroom renovation you could spend up to $10,000. Bathtub refinishing in Calgary typically costs $450 to $600 depending on the condition of your bathtub. Typically, bathtub refinishing can save you up to 75 per cent versus replacement.
Environment: When you replace your old tub with a new one, your bathtub ends up in a landfill. If you do more of a bathroom renovation, more construction waste gets thrown out. Bathtub refinishing is better for the environment and can stretch out the lifespan of your tub between 7 to 10 years under normal use conditions.
Time: A bathtub replacement and full bathroom renovation can take weeks. Bathtub refinishing can be complete within a day so you can get back to using and enjoying your bathtub.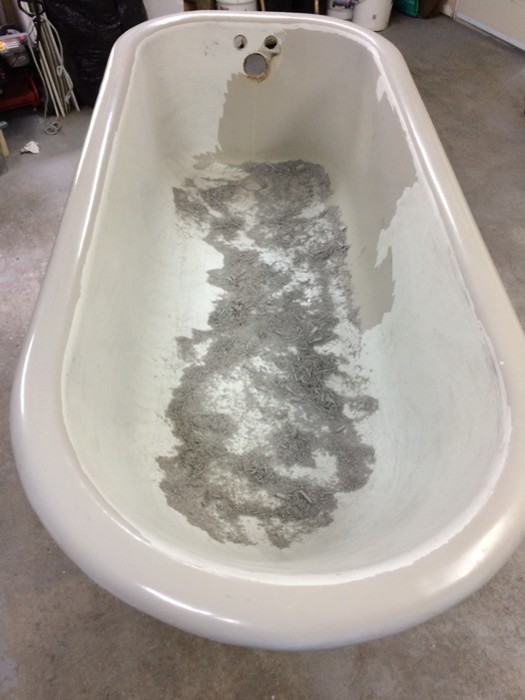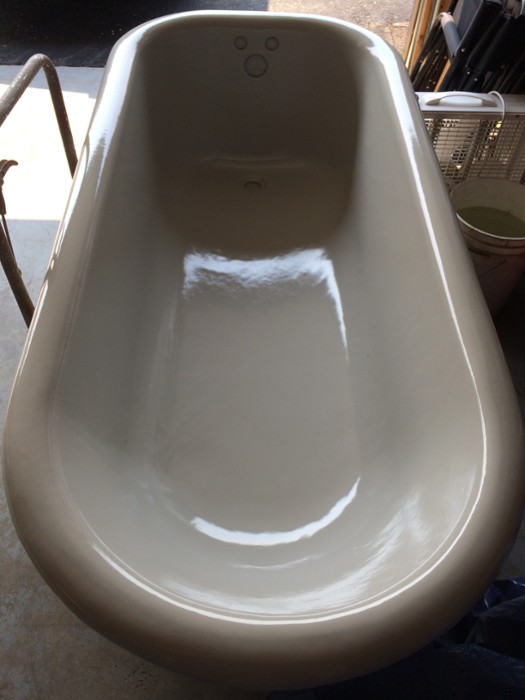 Above: Claw foot tub before and after bathtub refinishing.
Bathtub Refinishing in Calgary
Blackstone Refinishing are experts at bathtub and tile refinishing, primarily serving the Calgary and Strathmore and areas. You can have more than just your bathtub refinished! They also refinish cultured marble, refinish sinks, as well as chip repairs on fiberglass, acrylic tub and shower units and use industry proven materials and systems that have stood the test of time.
They have a proven reputation for using quality materials, having great customer service, and reasonable pricing. They will spend the time necessary to provide each customer's refinishing needs are met with the high quality of a new look finish.