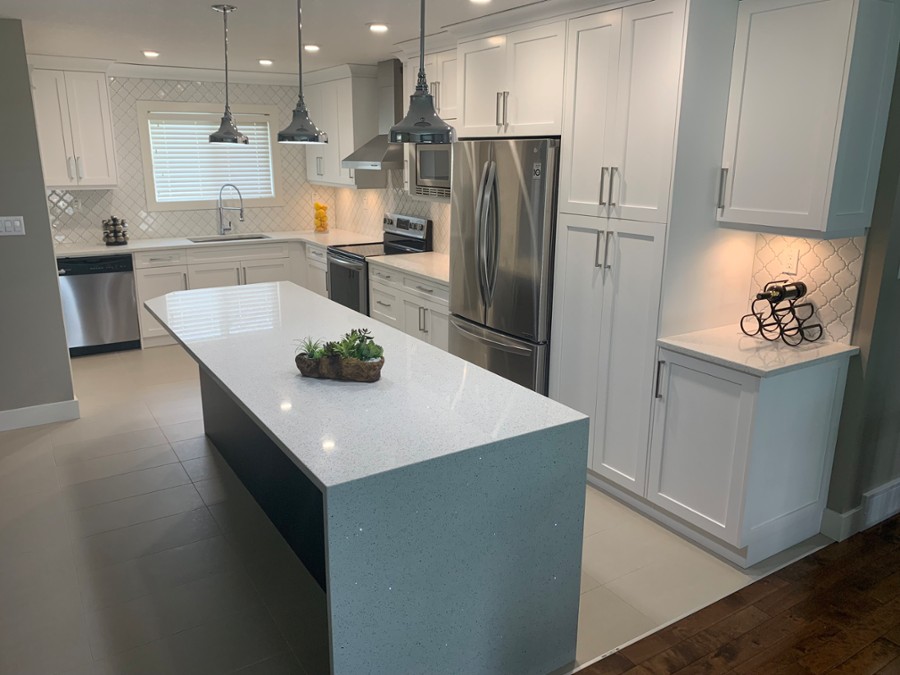 Kitchen renovations are a great investment. Not only will it add resale value to your property, but it will improve your lifestyle and functionality of your home. However, the kitchen renovation is one of the largest home renovations you can do. Getting the help of a general contractor can be a great addition to the project for various reasons. Here are some reasons why you should hire a general contractor for your kitchen renovation, from Priority Builders in Edmonton.
They can deal with permits
When dealing with your kitchen renovation, you may want to make certain additions. Taking out walls, or adding more space to the space will likely require building permits. General contractors can deal with all the permits for you and have knowledge on the subject. This way, you can make a thorough plan, and take adapt to whatever challenges may come your way.
The job will be done faster
One of the many jobs of a general contractor is to keep projects on schedule. Plus, it will get the job done faster. They'll know what to expect, what problems may occur, and how to deal with them. With their past experience and extensive knowledge about the renovation, the job will be done quickly and efficiently.
On top of the job being completed faster, it's more convenient. You won't have to deal with the hassle of all the different components going on, and you'll know that the job is being done right the first go-around.
They may be able to get you cheaper products
General contractors may have different products they typically use in projects or materials they know well. The contractor may know which products to get that are more cost-effective and might get wholesale pricing from suppliers. Not only this, but they'll know which projects are the right ones to use, and will function how you want.
General Contractors in Edmonton
Priority Builders is an Edmonton based contractor comprised of pleasant, organized, energetic tradespeople who can build and fix anything. With more than 30 years of combined experience, their people have the expertise and vision to fulfill your project needs. Their company has been operating for over 15 years with the goal of delivering the highest quality work and customer service, complete the project on time and on budget, and leave you 100 percent satisfied.
RenovationFind Certified is a symbol of integrity held by only the most trustworthy companies in home improvement, service, maintenance.  It increases consumer confidence in your business, giving you an edge over your competition while validating you as the best.
More than an online directory, we are Western Canada's fastest growing marketing platform for promoting and connecting the best trades, service, and home improvement companies to homeowners.