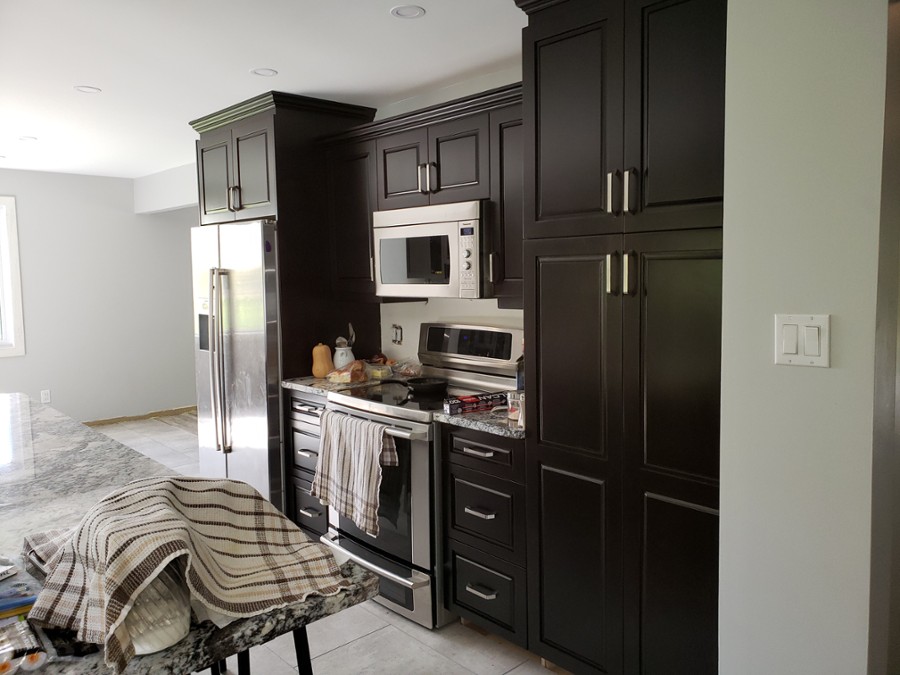 Kitchen renovations are expensive. With the kitchen being one of the most important spaces in any home, you want the space to look good without breaking the bank. When it comes to your cabinets, there's a way to get a new look without replacing them: cabinet refinishing. From the contractors at Superior Surface Refinishing in Winnipeg, here are some reasons why you should refinish your cabinets instead of replacing them.
Cabinet refinishing saves money
Replacing kitchen cabinets can get pricey, especially if you're installing custom cabinets. With cabinet refinishing, you won't have to worry about the costs of the brand new cabinets, demolition, and an extensive installation. Refinishing keeps the cabinets in place and changes the overall look. Your kitchen space will be completely transformed at a fraction of the cost.
Cabinet refinishing can protect your cabinets
One concern homeowners may have with refinishing is that the paint will easily come off. However, Superior Surface Refinishing uses only high-quality stain and lacquer products. They also use urethane hardened primer and paints that are much more durable than regular paints. Urethane hardened paint actually cures and hardens. Regular paints just dry making them much more durable so they can be wiped and cleaned without wearing away easily. When painting, any cracks or chips can be filled and repaired before coated. The finished result will last for many years to come. You can count on a durable, long-lasting, quality finish that will protect your cabinet doors and drawer fronts.
Cabinet refinishing will transform the look of your kitchen
When refinishing your cabinets, there's no shortage of colour or stain choices. You can choose a single colour, or opt for a two-toned kitchen with a dark colour on the bottom and light on top. One great thing is that the new colour you choose can match other aspects of your home. The cabinetry is the most prominent thing in the room. Modernizing them with cabinet refinishing will completely change the look and feel of your kitchen.
New style doors and drawer fronts can also be ordered unfinished and then finished by Superior Surface Refinishing. This process gives your kitchen the look of a completely new more modern kitchen with hidden hinges while still using the original cabinet boxes so a complete renovation is not required. They can transform an old oak kitchen to look just like a new modern Maple shaker style kitchen by changing the doors and drawer fronts if preferred.
Your cabinet hardware can also be upgraded to match your newly-refinished cabinets. New hinges, knobs, and drawer pulls can do more for the look of your kitchen than you may think, too. Brass-coloured makes the cabinets appear more vintage, while black or silver adds to your kitchen's modernity.
Cabinet Refinishing in Winnipeg
Superior Surface Refinishing Inc. is your Manitoba expert for reglazing, resurfacing, and refinishing of bathtubs, tiles, countertops and cabinets. No matter the project, they're there to help make your vision a reality!
RenovationFind Certified is a symbol of integrity held by only the most trustworthy companies in home improvement, service, maintenance.  It increases consumer confidence in your business, giving you an edge over your competition while validating you as the best.
More than an online directory, we are Western Canada's fastest-growing marketing platform for promoting and connecting the best trades, service, and home improvement companies to homeowners.