Purchasing a home is one of the biggest financial decisions you'll ever make. Beyond the financial decision, it's important to remember that your home will play a huge role in so many areas of your life. It's where you wake up to start each day, where you spend time with family, do the things you love to do, relax and rejuvenate and your home is the last thing surrounding you when you're closing your eyes at night. Your new home has to be the perfect fit for you, which is why there are so many advantages of building a new custom home. CCI Management in Calgary shares the advantages of building a new custom home.
You will get exactly what you want.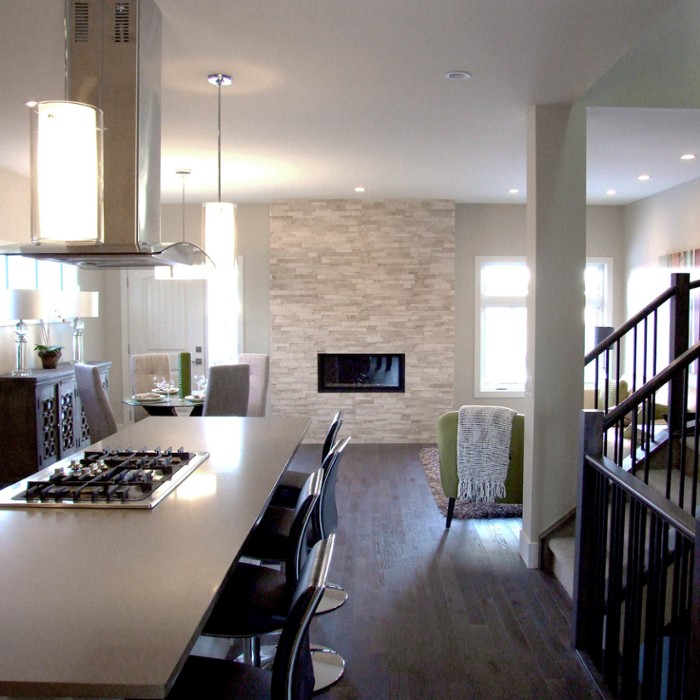 This is the main reason why home buyers choose to build a new home rather than purchase an existing one. Working with a custom home designer like CCI Management will ensure your new home has all the functions, features and design elements that are must-haves on your list. You will work collaboratively with their in-house design team to plan out your own dream home that meets your particular requirements and your budget. Whether you start from scratch or choose from a proven design theme, you'll be able to modify and personalize many elements of your home from the floor plan, special features to appliances, wall colour and more.
New homes are more energy efficient.
New homes are built using the latest technology in energy efficiency. That means you'll have better windows, doors, high performing insulation and siding and energy efficient heating and cooling systems. You can also choose to add energy-saving features to your new home like solar panels, low flow faucets and fixtures, sky-lighting, home automation and more. Better efficiency reduces your impact on the earth and will reduce your monthly energy costs too.
New homes are better for your health and the environment.
Beyond being more energy efficient, new homes are built using construction materials and practices that are easier on the planet and your health. Older homes could have things like asbestos, lead paint, mould or other materials that could pose a serious health risk.
Have peace of mind that things won't need repairs.
Everything in your custom home will be brand new! When you purchase an existing home you'll have to worry about how soon things like the roof, furnace, windows and doors will have to be replaced. Buying an older home means that unexpected repairs could appear at any time or that you could find damage or a previous bad DIY job lurking behind your walls. Your brand new home will give you peace of mind knowing you won't have to constantly fix, update or upgrade certain items and parts of your home.
You'll love your custom built home.
Being able to build your dream home from the ground up is a major benefit of building your home. You will be a part of the design process from the very start, ensuring your home functions exactly how you need it to and matches all of your style and design preferences. Taking such an important role in the design and construction of your new home will create a high level of satisfaction and even an emotional connection that you can't achieve buying an existing home. This will be your creation and it will match your style and personality perfectly.
Building a Custom Home in Calgary
CCI Management are custom home builders that offer home drafting and design, construction and home renovation services in the Calgary area.
"We don't build houses, we build living and functional works of contemporary art. Our emphasis is always on precision, attention to detail and quality as we strive to realize attractive and contemporary architectural visions."
Ready to build the home of your dreams? Contact CCI Management today!