If your house still has old aluminum sliders or if your windows have broken seals and damaged frames, you could be losing a lot of energy. According to Natural Resources Canada, windows can account for up to 25 per cent of total house heat loss. Replacing your inefficient windows with energy efficient windows from GreenFox Windows & Doors in Edmonton will help your home stay warmer in the winter, cooler in the summer and reduce your energy costs.
Improve efficiency and resale value.
Not only will you improve efficiency, you will also increase your property's resale value. Potential buyers will look for features like new windows when deciding on a home for purchase. No one wants to have to replace the windows when they move in, so having that done for them already is a major selling feature.
According to Remodeling Magazine's Cost vs. Value report for 2018, a vinyl window replacement will recoup 74.3% of its cost, which is up from last year. That means if you spend $16,000 on new windows for your entire home you can expect to raise your property value over $11,500. Add that to the monthly energy savings and you'll find that your new windows were a smart investment.
Here are some features of energy efficient windows:
1. High Performance PVC Frames : Fully extruded multi chamber profiles provide barriers for cool air and moisture to enter the home. Windows by GreenFox are made to withstand Edmonton's harsh winter weather.
2. Solar Control Low E Glass: Low-E is a specialized window coating that acts as a virtual gate, permitting and deflecting solar energy.
3. Triple Pane Glass: Triple pane windows improve comfort, help save on energy costs and reduce noise in the home.
4. Insulating spacers: Energy efficient windows are made with foam insulating spacers between the frame to reduce energy transfer further.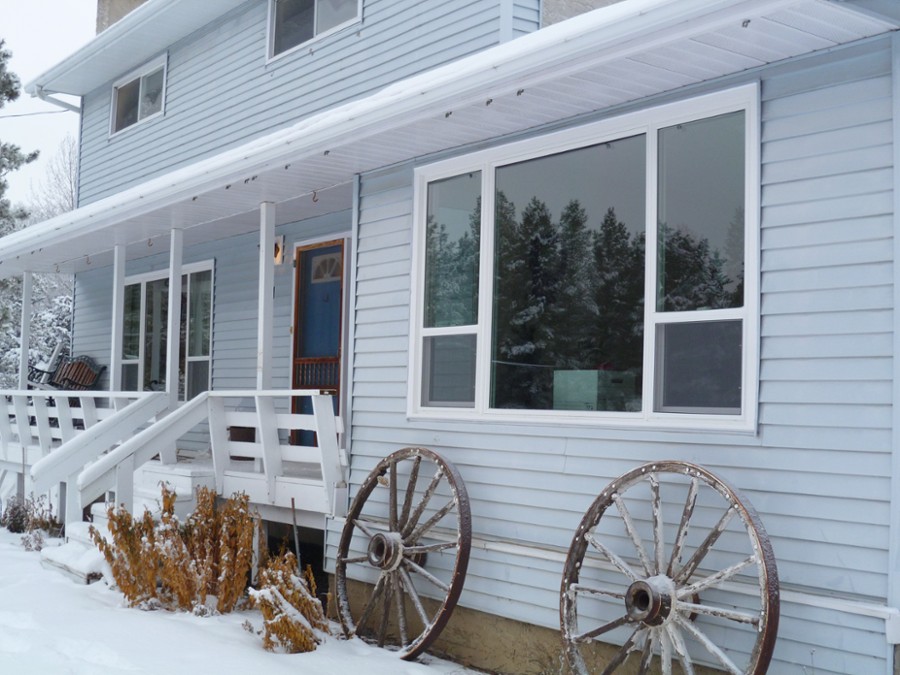 Windows in Edmonton
Built on quality products and expert installations, GreenFox Windows in Edmonton and Calgary has worked hard to earn their reputation for excellence. They offer exceptional windows, many having earned the Energy Star seal of approval. Made with 100% original Royal Canadian Vinyl and available in a variety of designer colours, their windows also come with a lifetime warranty. For even more peace of mind, GreenFox backs their Edmonton and Calgary windows installations workmanship with a lifetime warranty on labour as well.
Renovation

Find

 Certified is a symbol of integrity held by only the most trustworthy companies in home improvement, service, maintenance.  It increases consumer confidence in your business, giving you an edge over your competition while validating you as the best.
More than an online directory, we are Western Canada's fastest growing marketing platform for promoting and connecting the best trades, service, and home improvement companies to homeowners.