It's February, the temperatures are freezing and your yard is completely covered in snow. It seems like an odd time to think about your outdoor space. It will still be months before the snow melts, but now is actually a great time to start planning a major backyard makeover. Here's why:
Reputable Edmonton landscapers book up early!
By the time the grass is starting to turn green again and you're hoping to renovate your outdoor space, landscapers in your area could be completely booked up with their spring and summer projects. Since they do most of their work during these warmer months, it's important to start consulting with one now so your yard is first on the list come spring. Wait too long and the best landscapers like Mohr's Landscaping Services in Edmonton could be booked up!
You have more time to plan your perfect outdoor oasis.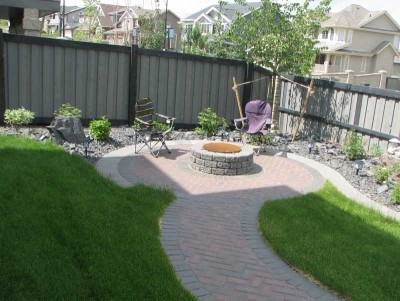 The more time you have to plan your landscape design, the more confident you and your landscaper will feel when the project is underway in the spring. Working with a professional landscape designer at Mohr's Landscaping will make sure your plan includes everything from your top soil and grading, retaining walls, patios or decks, walkways, flower beds to lighting and automatic irrigation is considered and taken care of.
This extra time will also give you more time to research the specific products and services you want, learn what they cost and develop a realistic budget with your landscaper for the project. Learn more about planning your outdoor space.
Save up for the landscape design you really want.
Like any major home upgrade, landscaping can get expensive but it is a worthy investment. The benefit to planning your landscape project before spring means you'll have more time to save for it since it won't be starting for couple more months. Though you should already have a realistic budget in mind before you begin, having a few extra dollars to play around with could help you build the landscape you've always dreamed of.
You can spend next summer enjoying your new yard!
Summers in Alberta are not that long. Take advantage of all those warm, long nights in your newly landscaped yard by doing most of the planning when it's cold outside. A Mohr's Landscaping Services will be able to schedule the project to begin as soon as the warm weather arrives. The sooner you're prepared, the faster they can begin and the sooner you'll be enjoying that incredible outdoor space.
Start planning today! Contact Mohr's Landscaping Services.
RenovationFind Certified is a symbol of integrity held by only the most trustworthy companies in home improvement, service, maintenance.  It increases consumer confidence in your business, giving you an edge over your competition while validating you as the best.
More than an online directory, we are Western Canada's fastest growing marketing platform for promoting and connecting the best trades, service, and home improvement companies to homeowners.