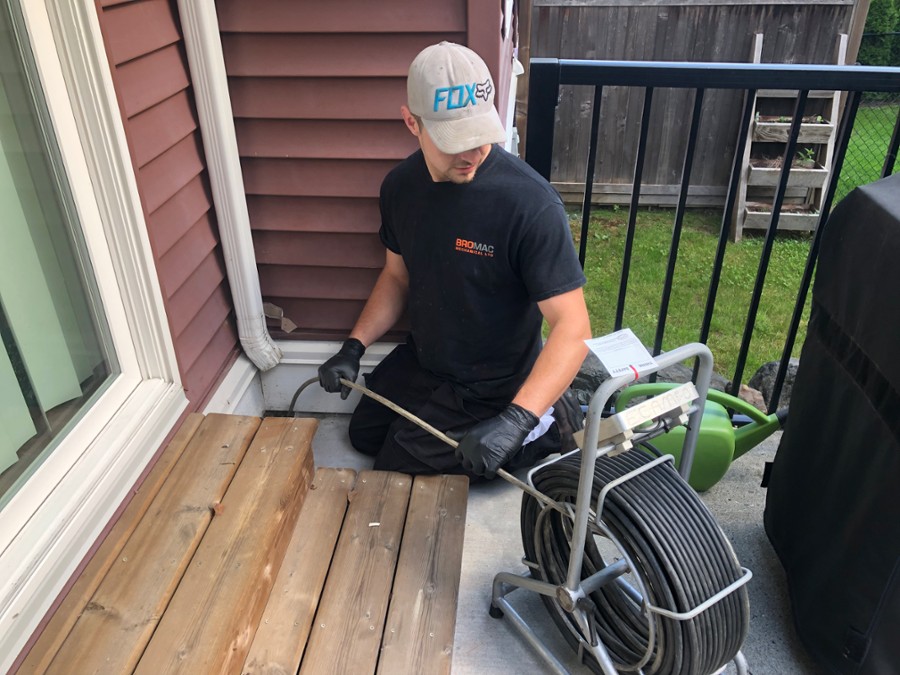 Plumbing issues appear when you least expect them. Sometimes it can be an easy fix, but other times it may require the assistance of a plumber. But how do you know if calling a plumber is the right thing to do? Bromac Mechanical in Surrey shares some signs that you may need to hire a plumber.
Clogged drains
Clogged drains are a common issue homeowners will come across. There are few ways to tell if you drain is clogged. The main teller is if your drains take a while to drain or don't drain properly. Other signs include pooling, strange odours, gurgling noises, or backwash. Calling a plumber is a good thing to do if you notice any of these issues with a clogged drain.
Problems with the water heater
The main signs that there's an issue with the water heater is temperature regulation. If you find that water takes a long time to heat up, or doesn't stay hot for very long, your water heater may need repairing or replacing. Other ways to tell is if you notice any leaks around the unit or the water quality has decreased. A plumber will be able to inspect the unit and let you know whether it's an easy fix, or replacement is the best option. If your water heater is on the fritz, it's best not to wait. Sometimes the entire bottom of the tank can come out and cause a huge flood.
Sewer system backups
A sewer system backup is very unpleasant. While noticing a foul odour and reversal of sewage are normal tellers, there are other signs to look for. An easy and noticeable way to check is with the toilets. If the toilet water is draining on its own or you hear a gurgling sound accompanied by bubbles, the sewer system needs repairing. It's important with a sewer system backup to call a plumber as soon as you can because the clog won't fix itself and it will continue to back up as long as you continue to use water the plumbing in the house.
Hire a plumber for an inspection
If you've noticed any plumbing problems in your home and are unsure what to do, it's a good idea to hire a plumber for a routine inspection. They can thoroughly check your home for any problems with pipes, the water heater, valves, and any other previously mentioned issues. This way, you can be certain your home is prepared for the future and isn't at risk of serious damages down the road.
The inspections aren't as drastic as you may think either. Most of the time, plumbers can use a video camera line to see down drains and pipes. This preventative inspection can catch an issue before it becomes a more expensive repair.
Best Plumbers in Surrey
Bromac Mechanical, located in Abbotsford, BC, services both the Lower Mainland and Fraser Valley including Abbotsford, Surrey, Langley, Vancouver, Richmond, and more! Bromac is always ready to offer plumbing and heating solutions for homeowners, and are willing to go above and beyond to serve their customers.
Contact Bromac Mechanical for all your plumbing needs!
RenovationFind Certified is a symbol of integrity held by only the most trustworthy companies in home improvement, service, maintenance.  It increases consumer confidence in your business, giving you an edge over your competition while validating you as the best.
More than an online directory, we are Western Canada's fastest-growing marketing platform for promoting and connecting the best trades, service, and home improvement companies to homeowners.
Click to Find >>>>> Best Plumbers in Surrey