If you're planning on remodeling the basement, you have quite a few decisions to make. This is especially true if you're starting from scratch and developing an unfinished basement. Making some green choices from the start can help you reduce energy costs in the long run, and it's good for the planet too.
Bond Contracting and Construction in Calgary shares some tips for an energy-efficient basement renovation:
Invest in good insulation.
A well-insulated basement can save you hundreds each year in heating costs. There are a few good insulation products on the market, including the standard R12 Fiberglass batt insulation and Spray foam. Spray foam is a superb insulator and acts as a moisture barrier as well. It can fill into every nook and cranny, including rim joist spaces, around windows, piping, and vents running into the wall. This eliminates air leaks. Not only will proper insulation help with energy loss, but it will also improve home comfort and create a safer environment by reducing or eliminating mould or mildew growth.
Purchase energy-efficient windows.
If you're remodeling an older basement, you might be replacing tiny, aged, single-pane basement windows. When you're shopping for replacements, purchase an ENERGY STAR rated, double-pane high-efficiency vinyl window. If you're creating new bedrooms or replacing windows in a potential bedroom, you'll have to enlarge the opening and install an egress window for it to be to code. Find the code requirements for basement bedroom windows here.
Upgrade to energy-efficient appliances.
If your basement renovation includes a bathroom, laundry room, or upgrading a wet bar or basement kitchen, consider installing new, energy-efficient appliances & fixtures like a low-flow shower, faucet, and toilet. ENERGY STAR certified washer and dryer set will save a lot of money in the long run.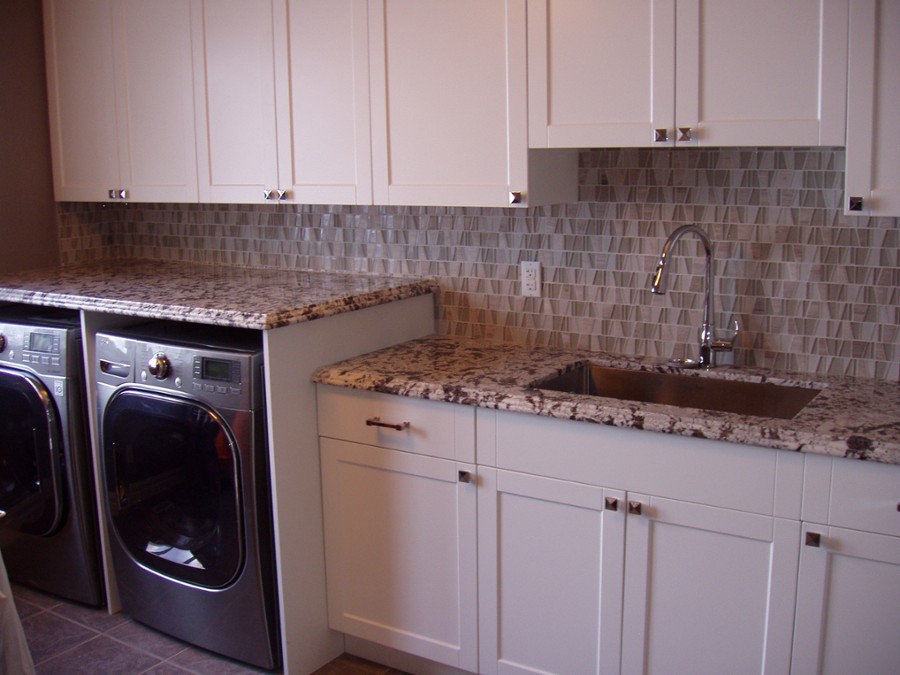 Swap out all incandescent bulbs with energy-efficient lighting.
Lighting is essential in basement renovations, as the basement does not typically have a lot of natural light. You will want to get ambient, accent and task lighting fixtures throughout the living space. For the most energy-efficient way to illuminate the basement, use LED bulbs & fixtures. They could be a bit more expensive upfront but use a fraction of the energy and last way longer than traditional bulbs. It's the easiest thing you can do to boost your basement's efficiency.
Basement Renovations in Calgary
For over 20 years Bond Construction has been providing Calgary and area residents with premium renovations for their homes. They offer a full range of professional residential renovations including kitchen renovations, basement development, bathroom remodeling, whole home renovations, and decks.
Start planning your renovation. Contact Bond Construction today!
RenovationFind Certified is a symbol of integrity held by only the most trustworthy companies in home improvement, service, maintenance.  It increases consumer confidence in your business, giving you an edge over your competition while validating you as the best.
More than an online directory, we are Western Canada's fastest growing marketing platform for promoting and connecting the best trades, service, and home improvement companies to homeowners.