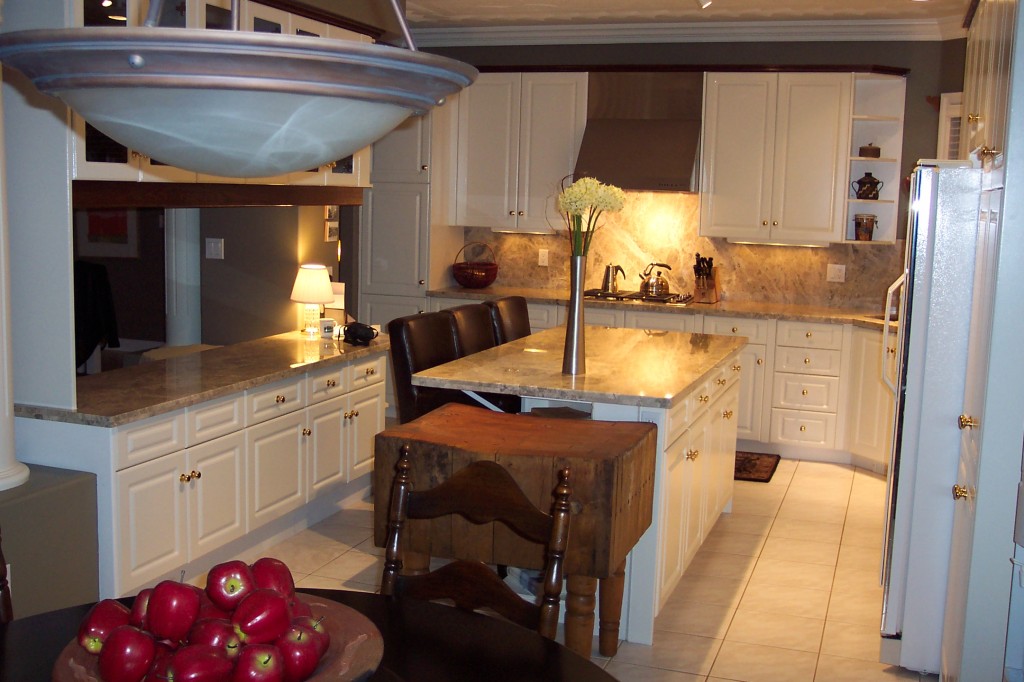 You're renovating the kitchen and already know that you want to have natural stone countertops. With many natural stone options, how will you know what will work best for your kitchen and needs?
Allstone Inc. in Edmonton are leaders in natural stone countertops. They share some information about granite, quartz and marble, to help you choose a stone countertop that will suit you best.
Why you should choose granite:
If you want something durable, but also shiny and bright, choose granite countertops. When sealed properly, granite is resistant to moisture, stains, etching, chipping and other damage. Not only is it tough, it also gleams under your kitchen lighting.
Granite offers a range of natural colours, veining and natural design patterns. Depending on the slab, you can find grey, black, brown, tan, red, silver and even blues and greens. It will last for years, is easy to clean and maintain, and will add value to your home.
Why you should choose quartz:
Granite used to be king when it came to natural stone for kitchen countertops, but not quartz might be taking over in popularity. This man-made natural stone product is made up of about 93% ground quartz and 7% resin holding it together. Like granite, it is resistant to stains, scratching and heat.
If you're looking for a unique colour or style, that cannot be found in a natural piece of stone, quartz might be the answer. Because it is manufactured, you can get quartz in a wide range of colours, textures, design patterns and styles. If you want a bright red or sea-blue countertop, you can find it in quartz.
Why you should choose marble:
The main reason to choose marble: how it looks. Marble is sophisticated. It shows elegance and can upgrade your home to a luxury home. Marble countertops can look stunning, but they will not be as durable as their granite or engineered quartz counterparts. Marble is more easily chipped or scratched, as it's a softer stone. If you think your countertops might see a little wear and tear, or are not interested in the maintenance, you might want to skip this option. Read this article about marble care and maintenance.
Natural Stone Countertops in Edmonton
Allstone Inc. is a locally owned and operated business that boasts over 50 years of combined experience in the industry. They specialize in granite countertops, quartz countertops and other natural stone countertops. Allstone Inc has experience, operates under high standards and they are dedicated to customer service. They carry a wide array of products, from granite, marble to engineered quartz. If you want natural stone in your kitchen or bathroom, Allstone can help you find the product that is perfect for your renovation.
RenovationFind Certified is a symbol of integrity held by only the most trustworthy companies in home improvement, service, maintenance.  It increases consumer confidence in your business, giving you an edge over your competition while validating you as the best.
More than an online directory, we are Western Canada's fastest growing marketing platform for promoting and connecting the best trades, service, and home improvement companies to homeowners.