Many of us are naturally drawn to water. Who doesn't love the serene sounds of a babbling brook, the reflections on a calm pond or how birds come to bath in a trickling fountain? Adding a water feature to your yard's landscape design can enhance your yard, making it a tranquil space for relaxing and enjoying the great outdoors.
Hiring a Professional Landscape Designer
Waterrock Landscapes Inc. in Calgary are landscape design experts that specialize in water features including ponds, waterfalls and streams. When installing a water feature, it's important to hire a skilled and experienced installer. With over 25 years of experience designing and installing backyard water features, you can be sure that Waterrock Landscapes Inc. will do the job efficiently and correctly so your pond or stream is filtered properly and lasts for years to come.
Finding Inspiration for Landscape Design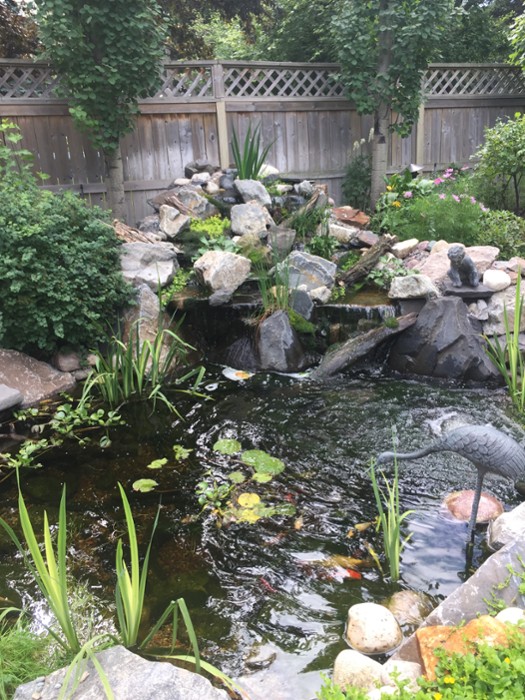 If you're not sure what you want, or would like to see some ideas on other beautiful landscape designs that include water features, a quick internet search can give you a wealth of ideas. Check out theses 15 Unique Garden Water Features from HGTV, browse water features on Pinterest or read Bob Vila's take on 10 Water Features to Make Any Backyard Landscape Complete.
You can always contact the design team at Waterrock Landscapes Inc. They have been designing backyards for over two decades and have installed their fair share of water features. They can take your ideas and help you envision the perfect backyards for your family and lifestyle. Browse their photo and video gallery here. 
The Process of Landscape Design & Installation
When you work with landscape designers in Calgary, you will reap the benefits of their knowledge and expertise. Waterrock Landscapes will meet with you at your home and do a free 30-minute consultation. This is when they will take down you wish-list and offer some ideas. When they have an idea of what you want, they'll get to work taking measurements and photographs, put together a budget and create a scaled drawing and breakdown of your project's cost. After your revisions of the design plan, the final drawing is made and construction can begin!
Before you know it, you'll be reading your book and sipping coffee next to your water feature, enjoying the calming ambiance it has created in your backyard oasis.
Summer is fast approaching! Get your landscaping project underway by contacting Waterrock Landscapes Inc.