Your interior doors and trim play a major role in your home's overall design and style. Whether you choose stylish shaker doors, traditional paneled doors or prefer the timeless beauty and elegance of French doors, an interior door and mouldings company will work with you to provide the most fitting interior doors for your home renovation project.
Here are some things to consider when choosing interior doors:
Is your overall home design style more traditional, contemporary, modern or eclectic? A professional can help you choose interior doors and trim that will best match your home's style and the rest of your home renovation project.
Would you prefer your doors to have flat panels, beaded panels, or glass like French doors? Here are some panel designs to consider: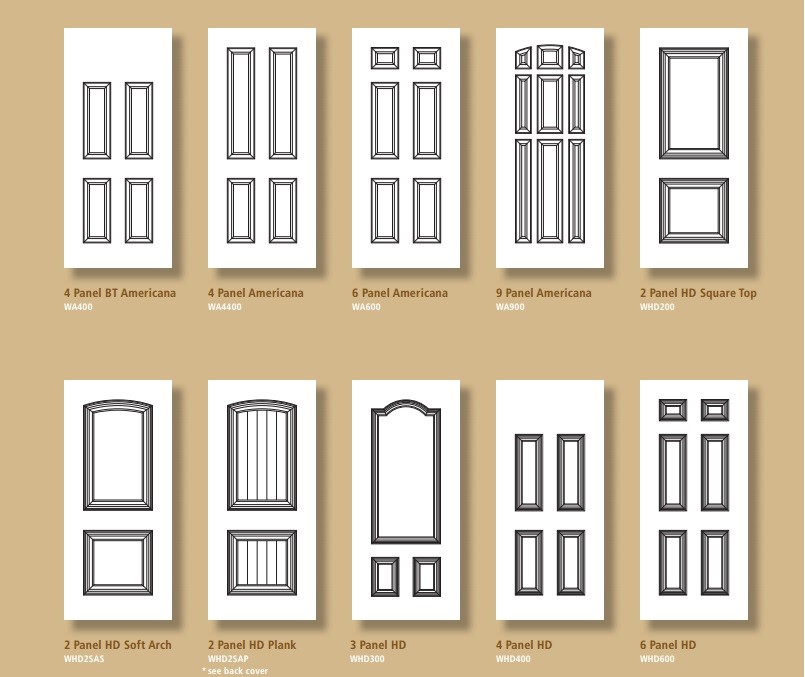 Would you like your doors to showcase their natural wood or would you prefer them to be painted?
Consider the type of wood you would like your doors to be made of and the colour of stain you prefer.
Want something unique? Consider barn style interior doors, rustic or cielo doors.
Do you require a custom-size for your doors? Your interior doors can be made higher if that is your preference and wider to make your home more accessible for those who have mobility issues or are in a wheel chair.
Moulding and trim can transform a room.
Not only will new moulding and trim complement your brand new interior doors, they can dramatically add style and definition to any room in your house. Around your doors, along the flooring and between your walls and ceiling, this architectural accent can really shine. You can even get fancy with moulding and create a totally unique ceiling design.
Learn more on how to transform a room with crown moulding.
Choosing hardware for your interior doors.
Hardware includes everything used to hang and operate your interior doors from the door knob or handle, hinges, locks and door stops. When choosing your hardware, think about balancing how you want it to look and fit into your home's style and how you want it to function.
For example, your doors will almost always be hung on hinges but heavier or taller doors might benefit from being hung on pivots. Door knobs are traditional and classic, but a door handle can be easier to open for those who have arthritis or other physical disabilities. You might need a lock on your bathroom or bedroom doors, but probably don't need locks on your doors leading to a dining or family room.
Find a the best door companies in Calgary.