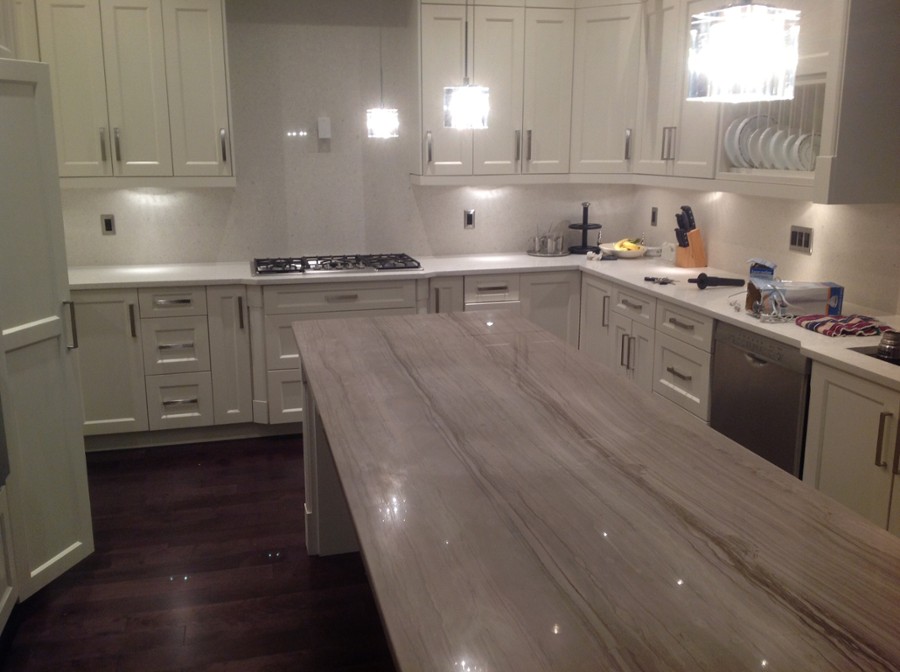 Natural stone countertops are a great addition to any kitchen or bathroom. They are a unique feature, giving your space a one-of-a-kind, modern look. Before deciding to purchase natural stone countertops, it's important to know how to take care of them. Proper maintenance is necessary to keep them looking clean and new for many years to come. Here's how to take care of natural stone countertops from Zippo Stone in Vancouver.
Have the countertops periodically resealed
As mentioned earlier, natural stone is porous. Having your countertops periodically resealed will keep your countertops from staining or damaging more easily. This way, your counters will maintain their good looks and last longer. There's a way to test whether or not your countertops need resealing that you can do yourself at home. Take a wet paper towel and place it on your counter. After five minutes, if the paper towel has dark residue, your countertop may need to be resealed.
Know which stone can handle the heat, and which cannot
One benefit of granite countertops, for example, is that they are heat resistant. That means you can put your hot pot or pan right on the counter without worry about it damaging it. However, not every type of stone is resistant like this. For some, the heat will damage the counter, changing the look of the stone permanently. Ask Zippo Stone if your countertop selection is heat resistant or not before buying it.
Watch out for stains
Depending on which natural stone you use, it may stain. This is especially true if it hasn't been sealed properly. Coloured fruits, vegetables, and other foods may stain the stone if they are left to sit. Cleaning the countertops right after food preparation or using cutting boards or mats will ensure that your counters remain stain-free.
If you do get a stain on the counter, don't panic! There are different cleaning supplies that can effectively get stains out, as long as you act quickly. However, you have to be careful which you choose. Some cleaning products will stain the counters further, or leave the surface discoloured. Sometimes, it can be as simple as using warm water and soap to get the job done, but in some cases, it can take more than that. Consult with an expert on which products are safe to use for your natural stone countertop.
Countertops in Vancouver
Zippo Stone is a famous kitchen countertop manufacturer in Richmond. It was established by its current director in 2009, whose commercial background lies within construction and countertop industries. Their teams consist of professional and skillful granite countertop technicians with over 25 years of working experience. They are confident in being able to guarantee full commitment and satisfaction to all customers.
Contact Zippo Stone to purchase your natural stone countertops!
RenovationFind Certified is a symbol of integrity held by only the most trustworthy companies in home improvement, service, maintenance.  It increases consumer confidence in your business, giving you an edge over your competition while validating you as the best.
More than an online directory, we are Western Canada's fastest-growing marketing platform for promoting and connecting the best trades, service, and home improvement companies to homeowners.