There are many benefits to using concrete for your home's driveway, walkways, patio and garage pad. Concrete is long lasting, low maintenance and can boost your curb appeal and property value. Intercity Concrete in Winnipeg shares some information about using concrete around your home's exterior.
Is concrete the same as cement?
No, although many people seem to refer to concrete and cement as the same thing, they are two different materials. Cement is a binding material that can be used to join other materials together or used by itself. It is actually a key ingredient used in concrete due to it's binding properties, strength and durability. Many construction projects use cement, but what a concrete contractor will use on your driveway or pathways is concrete.
What is concrete made out of?
Concrete is made up of two main components: a binding substance like cement and aggregates like sand, gravel or other ground up materials. The aggregates used in the specific mixture can have an affect on the colour of the concrete as well as it's shrink rate and how long it will take to dry.
What can I use concrete for around my home?
Concrete is one of the strongest and most used building materials in the world! It's used in massive building projects and city infrastructure, but is still a key component to your home's exterior. In residential applications concrete is commonly used for concrete driveways, steps, sidewalks, walkways, patios as well as garage or shop pads.
How much does concrete cost?
Concrete is more cost-effective compared to other building materials, especially when considering how long it will last before needing replacement. Should your concrete get a crack over the years, you can always contact a concrete repair company to fix it. You will have your concrete driveway for decades, even generations with some simple routine care.  Learn how to clean a concrete driveway.
What is decorative concrete?
You can go with the classic brushed concrete driveway or really make your home's curb appeal pop with decorative concrete and/or creative concrete design. Intercity Concrete can offer custom concrete designs stamped concrete, exposed aggregate concrete or generate a totally unique design for regular concrete installation. Choose from a variety of colours, textures and designs and get creative when installing a new concrete driveway or designing a backyard patio oasis.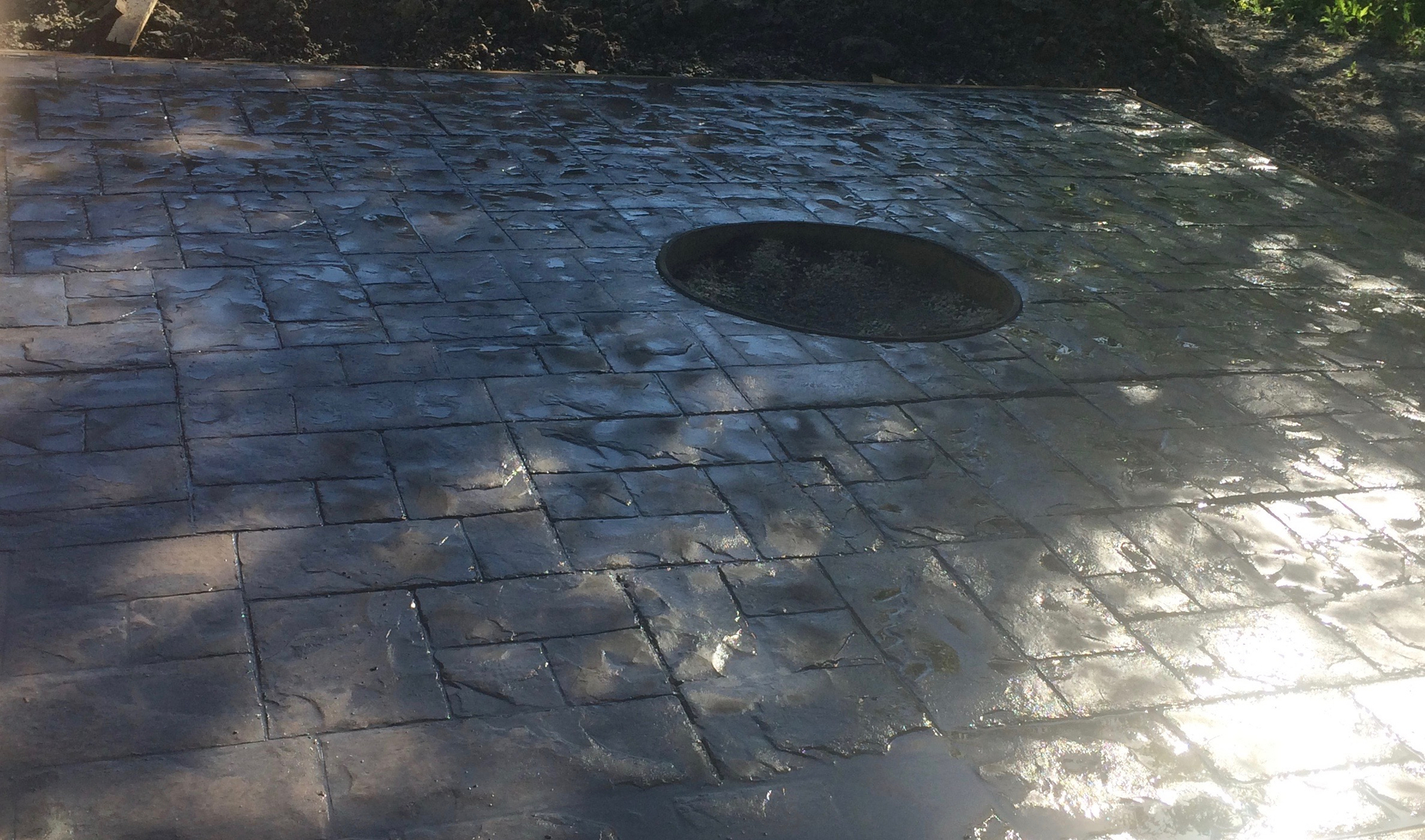 Concrete Contractors in Winnipeg
The team at Intercity Concrete are personable, hard working and reliable. The courteous crew has generations of experience in the concrete industry and pays attention to detail. The owner will be onsite making sure the plans are being communicated accurately and the project is looking top notch. Your project will be supervised every step of the way.
RenovationFind Certified is a symbol of integrity held by only the most trustworthy companies in home improvement, service, maintenance.  It increases consumer confidence in your business, giving you an edge over your competition while validating you as the best.
More than an online directory, we are Western Canada's fastest growing marketing platform for promoting and connecting the best trades, service, and home improvement companies to homeowners.