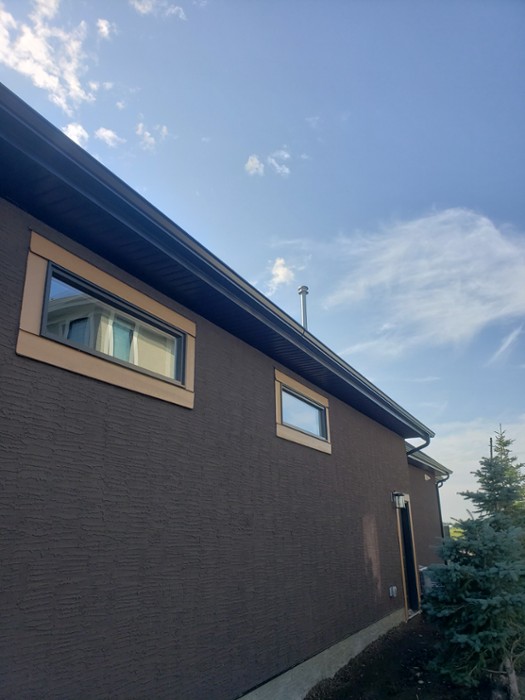 Soffits and fascia are part of your roofing system. They assist with ventilation of the attic, help secure your gutter system, and add to your home's exterior aesthetics. Immortal Exteriors in Calgary specialize in eavestrough, soffit and fascia installation. They share the purpose of these essential exterior components.
The purpose of soffits
Soffits are installed on the underside of your eaves. If your house doesn't have a roof with eaves, like a house with a flat roof, you will not have soffits. Depending on the age of your home, the soffit board could be made up of wood, PVC, aluminum, fibre cement or steel. Soffit has air vents in it and allows your attic to properly circulate air. Without them, moisture could build up in the attic and cause mildew, mould and other damage. Mould is especially bad, as it is a health hazard and will require professional remediation.
The purpose of fascias
The fascia is the board that runs along the roofline, along the edge. This is where the gutters are attached, which is why they are so essential to your roof's drainage system, running perpendicular with the soffits. Fascia boards are also on the roof edge where there are no gutters, attached directly to the beams of your roof. They close the roof's construction, but also give the house an aesthetic finish and are typically the same colour as the rest of the exterior trim. Fascia can also be made of a range of materials including vinyl, wood, composite and aluminum.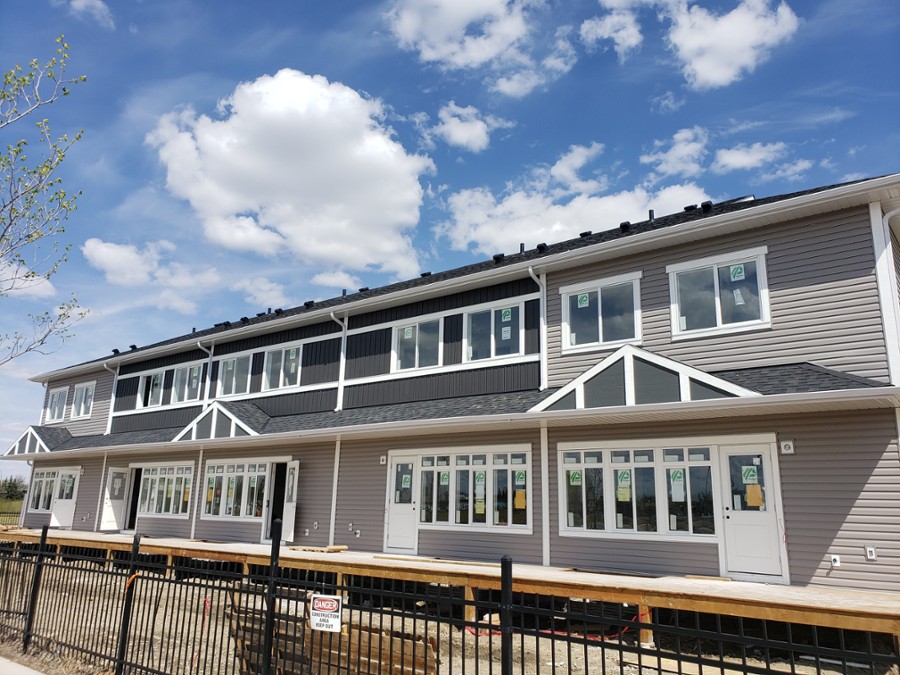 How do you maintain soffits and fascias?
Like anything else, properly caring for your soffit and fascias will prevent premature repairs or replacements. A good way to do this is to make sure your soffits and fascia boards are kept clean. Mould and mildew can be a problem sometimes. Just use a little laundry detergent in water and scrub it with a mop. Afterward, you can give it a rinse with your garden hose.
If your soffits or fascia are in bad shape or look like they're coming apart from the roofing system, contact Immortal Exteriors for a repair. As mentioned, these components of your home's exterior are essential for your home's ventilation and roof drainage. Without them, you can have a score of issues including mould and water damage.
Soffit, Fascia, and Eavestroughs in Calgary
Immortal Exteriors in Calgary will provide you with the best service and the best quality materials. They specialize in eavestrough, soffit, and fascia for some of the most popular home builders in Calgary. With over 11 years of experience in exterior construction, they do custom jobs, luxury homes, garages, large business buildings, and renovations. They take pride in their work and you will too!
RenovationFind Certified is a symbol of integrity held by only the most trustworthy companies in home improvement, service, maintenance.  It increases consumer confidence in your business, giving you an edge over your competition while validating you like the best.
More than an online directory, we are Western Canada's fastest-growing marketing platform for promoting and connecting the best trades, service, and home improvement companies to homeowners.