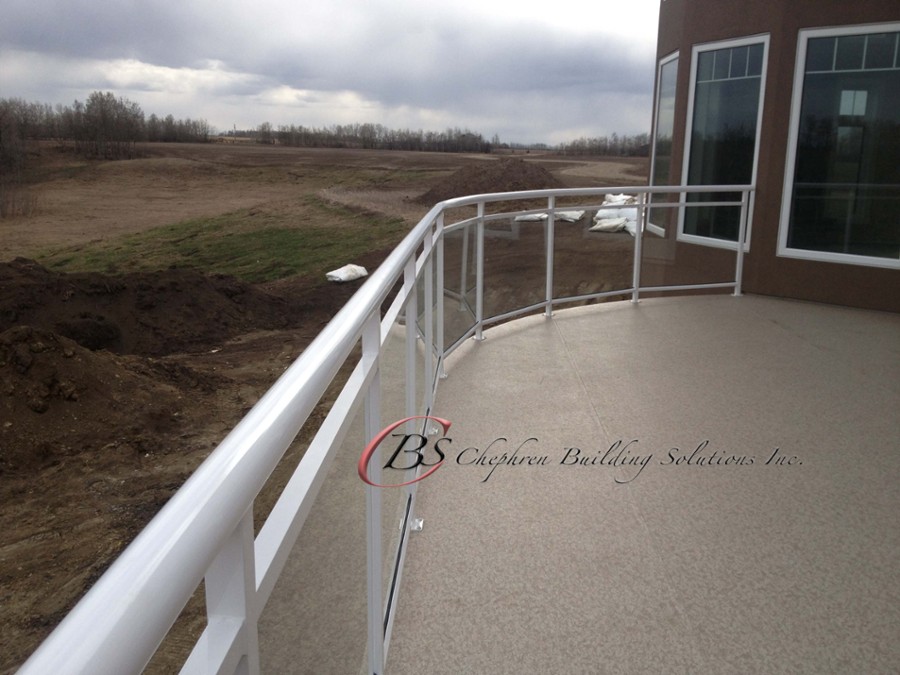 If you're looking for a high-quality waterproofing solution for your deck, you should speak to Chephren Building Solutions in Edmonton about their solutions. They offer both vinyl decking and deck coating products that can give you a high-quality, low-maintenance and waterproof deck. Here are the benefits of vinyl decking products like Duradek:
Durable and waterproof.
High end decking products like Duradek, offer a long-term waterproofing solution for your deck or balcony. With Duradek, you won't have to worry about your deck rotting, cracking or warping like you would with an exposed wood deck. Plus, it's a proven product that has been enjoyed by homeowners for over 40 years. If something does happen to it, it can be re-coated.
It's versatile in style.
Duredek comes in a wide range of shades, colours, textures and patterns. You'll be able to find something that matches and complements your outdoor living space and your home's overall design.
Choose a light colour for a cooler surface and a darker design for a warmer surface. You should also consider that high contrast patterns show less dirt, but have a lower resistance to UV compared to solid patterns, which can show more dirt but are more resistant to UV aging.

Quick installation.
You won't have to wait too long for your vinyl Duradek to be installed. It is glued to the surface of your current deck, even over the cracks and in one step. It can be used immediately after it is installed. The product offers varying degrees of non-slip surfaces, so you can choose one that best suits your needs.
Duradek is a green option.
You might not think that vinyl is a green building material, but it is, especially when compared to similar products on the market. Transporting the product is more efficient, and since it's light, transportation of Duradeck consumes less energy than other waterproofing solutions. Since it can be done in one step, that means less trips to the job site and less emissions in the air.
Unlike treated wood, it has no chemicals emitting into the environment and because it is so long-lasting, you won't have to worry about multiple replacements and more waste in the landfills. Duradek also qualifies for LEED points too. Learn more here.
Decks in Edmonton
Chephren Building Solutions Inc is one of Edmonton Area's primer deck builders offering high quality waterproofing solutions for deck, balcony and flat roof applications. They are an authorized dealer for Duradek vinyl decking products and Flexstone polyurethane liquid applied coating systems.
Chephren Building Solutions adheres to the highest standards in terms of product offering, installation quality, and post installation support. Their products and services are backed by effective manufacturer warranties and in-house installation warranties so you can have peace of mind in knowing that they stand behind their work.
RenovationFind Certified is a symbol of integrity held by only the most trustworthy companies in home improvement, service, maintenance.  It increases consumer confidence in your business, giving you an edge over your competition while validating you as the best.
More than an online directory, we are Western Canada's fastest growing marketing platform for promoting and connecting the best trades, service, and home improvement companies to homeowners.
Click to Find the >>>> Decks in Edmonton.