There are many benefits to building a fence around your property. A well-built fence is both attractive and practical, adding security and privacy to your outdoor space and increasing the value of your property. A fence will create a secluded space for outdoor entertaining, relaxation, gardening and for the kids to play in, enhancing your enjoyment of your property.
First Class Fencing in Calgary offers full fence building services for residential, agricultural, commercial and industrial applications in wood, PCV/vinyl, chain link and custom fabricated materials. If you're thinking about building a new fence for your property, below is the process you can expect from First Class Fencing.
Step 1: Getting a quote for your fence project
Once you contact First Class Fencing, they will set up a time to meet with you and view your property. They'll establish your needs and wants, show you options for materials and designs and offer suggestions where necessary to help your dollar go as far as possible. They will leave you with an accurate estimate for the project.
Check out some options for wood types, styles and colours for residential fencing. 
Step 2: Preparing for the fence project
About a week before construction will begin on your new fence, they'll contact you to review the final plan and all it's details so you're clear on how everything will go. They'll also make arrangements with Alberta One Call to make sure the site is fit for digging. Alberta One Call will visit your property and mark out all of the utility lines including gas, cable and water to make sure they are avoided and not damaged during the construction of your fence.
Step 3: Constructing your new fence
On average, it will take about 2 to 5 days to complete your new fence, depending on the size of your property and the scope of the project. When the construction crew arrives they will do a walk through and project review to make sure everyone knows what is required with the project. Then they will proceed with construction, receive all raw materials and equipment required on site, dig post holes and build you fence and gates!
You can be sure that your property will be left clean and free of clutter, tools and debris during and after construction.
Step 4: A walk through of the finished project
Once construction is complete, First Class Fencing will take you for a final detailed walk through to ensure you are completely satisfied with your brand new fence. They'll discuss any minor changes you might require, answer all of your questions and complete a project sign-off sheet once you're entirely pleased with the end result.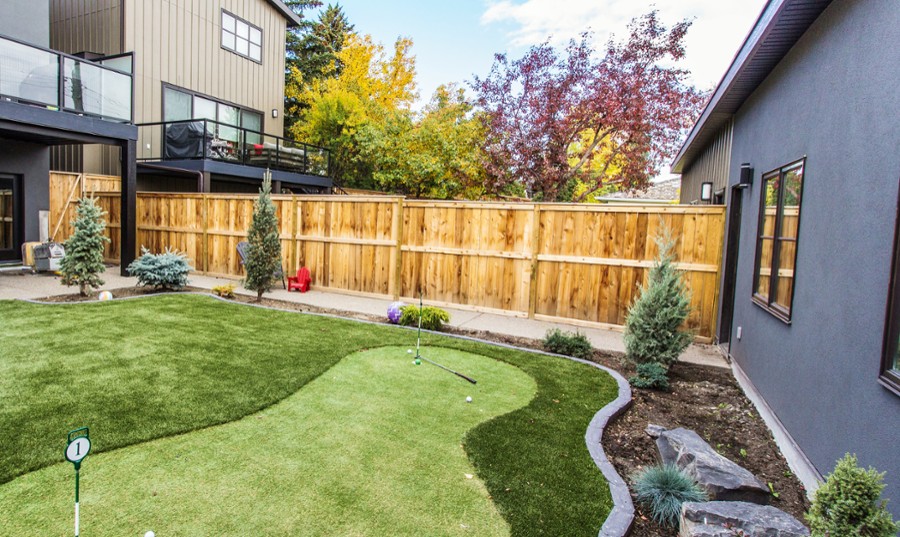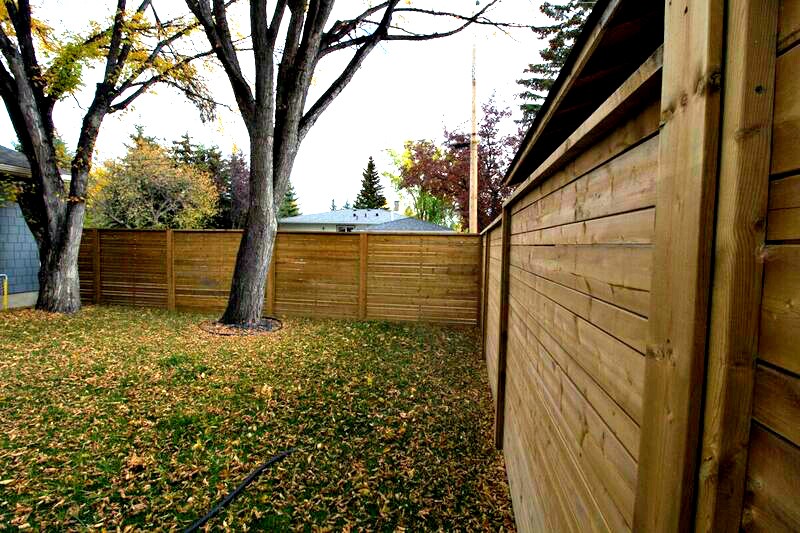 Step 5: Payment
Once your project is complete and you've signed off on it, you will receive an invoice via email, mail, fax or in person, depending on what works best for you.
Calgary Fence Contractors
First Class Fencing is a Calgary-based residential, commercial, farm and ranch fence builder fully dedicated to providing homeowners, home builders, business owners and farmers with durable, functional, and attractive fences throughout Southern Alberta. They are accompanied by some of the most experienced, talented and prideful fence professionals in the industry.