Benefits of Tile 
Whether you're installing new flooring or backsplashes as part of a home renovation or a new home build, there are many reasons why you should consider tile. It is durable, long-lasting, easy to clean and maintain, attractive and versatile in design. Your tile flooring will increase visual aesthetics in your home and can even increase your property value.
There is a lot to choose from when it comes to tile. You can choose an affordable ceramic tile. Not only is it the most economical tile flooring option, it also comes in a range of colours and textures, is durable, stain and moisture resistant. Tile installers in Edmonton like Diesel Tile & Stone Ltd. also have a variety of natural stone tiles to choose from including granite, marble, travertine, slate and glass.
Choosing the RIGHT tile installer in Edmonton
Choosing any contractor to do work in your home can feel stressful, including choosing the right tile installer. You want to make sure you're getting quality products at a fair price, and that the people doing the work actually know what they are doing. We've all heard too many stories about homeowners getting ripped off by contractors during home renovations or being left with poor work.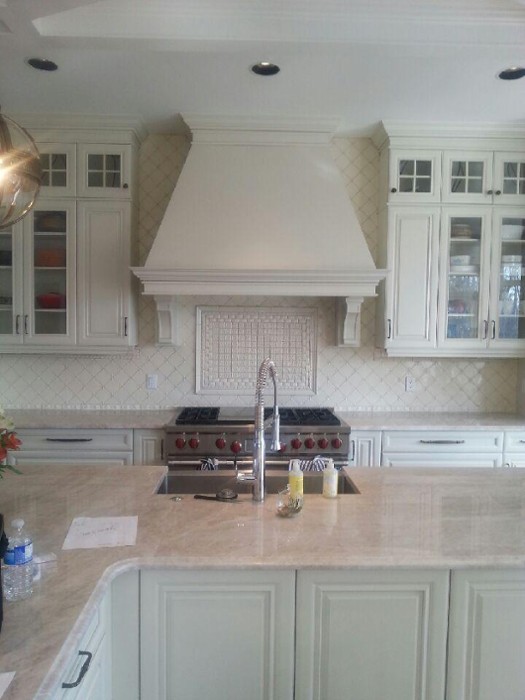 Choosing a smaller company like Diesel Tile & Stone will ensure you are getting a more personal one-on-one customer service experience, compared to the service you might get working with a massive company. They have years of experience working with tile, from natural stone to ceramic tile, and can their expert design team can help you choose the right material for your design taste, needs and lifestyle.
Tile is not the cheapest option when it comes to building materials, but it is a smart investment and can give you a return at resale. When you invest in your home by doing high-end renovations, you want to make sure the company doing the work can be trusted to do an exceptional job. Getting that one-on-one support from a locally owned and operated company like Diesel Tile & Stone will ensure you feel confident in your decision and that you'll absolutely love the finished product.
Tile Installers in Edmonton
Diesel Tile & Stone specializes in tile installation in Edmonton. From natural stone to ceramic tile products, they can install it all. Contact them today for tile flooring, backsplashes and other home renovation tile work.