If your old driveway or garage floor is eroded from road salt and covered with cracks, it can be diminishing curb appeal and difficult to clean. Having that old concrete demolished and removed, and then installing new concrete is both an expensive and time-consuming job. Vancouver Safety Surfacing share the benefits of rubber resurfacing for your driveway, garage floor, pool deck and patio:
Rubber resurfacing is quick and cost-effective.
A rubber resurfacing product can be installed in less than a day and only takes a couple of days to dry. This means you'll have a brand-new driveway or garage floor sooner. Choosing rubber resurfacing can also be more affordable than ripping out your old concrete driveway and pouring new concrete. The product can be installed on top of the old surface, saving time and money.
Rubber resurfacing can boost curb appeal.
Your new driveway is going to look sharp! The coating comes in a range of colours and finishes, so you can choose one that best suits your home and yard's exterior design. A cracked, sinking driveway can make your entire property look tired and worn out. A new driveway, walk ways and patios will boost curb appeal and make your home more valuable and marketable, should you ever choose to sell. View more driveway resurfacing ideas.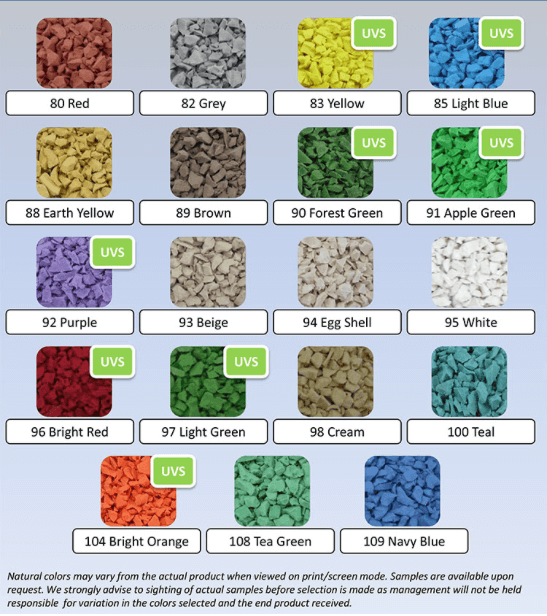 Rubber resurfacing is strong and durable.
Vancouver Safety Surfacing uses their environmentally-friendly product that combines a high-tech binder with recycled rubber to create a resilient surface that is virtually indestructible. It is resistant to impact and flexible enough to move as your substrate shifts, preventing cracks that would occur normally in concrete surfaces. It is also resistant to salt and other de-icing products and stands up to snow blowers and shovels.
Rubber resurfacing is safer.
Your new rubber driveway, garage floor and/or patio will be more slip resistant than other surfaces, providing some extra grip in the winter time. It is also a softer surface, which makes it more comfortable to walk on and stand on if you're working on long projects in the garage.
Rubber Flooring in Vancouver
Vancouver Safety Surfacing is a rubber paving company that repairs cracks in driveways and outdoor surfacing with cost-effective, eco-friendly, attractive, durable, poured-in-place, rubber flooring. They will resurface your driveway, pool deck, patio, deck, garage floor, steps, walkway, or your exterior deck stair treads! They only use environmentally-friendly, low VOC, high-quality products and have an extensive range of colour options to compliment your space.
Fix up your old, cracked driveway. Contact Vancouver Safety Surfacing today!
RenovationFind Certified is a symbol of integrity held by only the most trustworthy companies in home improvement, service, maintenance.  It increases consumer confidence in your business, giving you an edge over your competition while validating you as the best.
More than an online directory, we are Western Canada's fastest growing marketing platform for promoting and connecting the best trades, service, and home improvement companies to homeowners.