Installing stone to your home's exterior façade or interior renovations can increase the value of your home. Stone is timeless and matches nearly every design style. It is a durable building material and very visually appealing.
Stone Solutions Inc, Edmonton masonry contractors, shares why stone increases property value.
It boosts curb appeal.
How your home looks on the outside plays a big role in resale value. This is important, even if you are not planning on selling right away. An attractive curb appeal will give you pleasure every time you pull into the driveway. It will make your home stand out and, should you ever put it on the real estate market, it will attract potential buyers.
It is strong and durable.
Cheap building materials will need to be replaced more often. Stone is a naturally strong material that can withstand our harsh climate and is less susceptible to wear and tear. Stone is resistant to water, mildew, rot, insects and fire. This makes it a smart choice for homeowners looking for a durable, low maintenance, exterior façade. Cleaning it is simple. Just spray it down in the spring and fall with your garden hose to remove dirt and debris.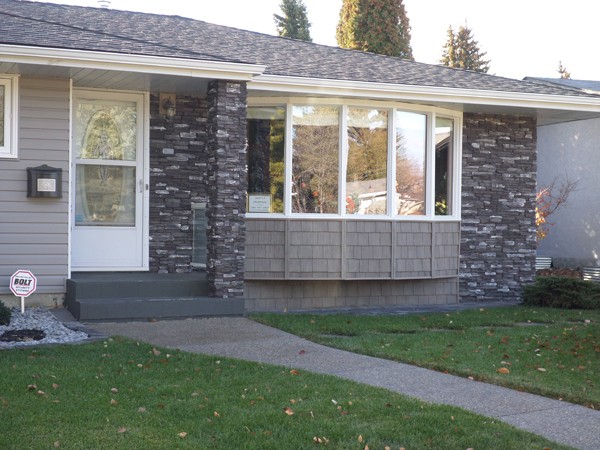 Stone is timeless.
Investing in an exterior renovation is expensive, so you want to make sure the materials chosen will not quickly go out of style. Stone is a classic, timeless choice. It's neutral by nature, compliments a wide range of design styles and looks great with most home colours. Choose from a variety of stone types, textures, sizes, designs and colours. Masonry contractors in Edmonton like Stone Solutions can help you find the best stone for your home's style.
It looks great inside too.
Use stone in your interior home renovations and bring that stunning beauty inside! You can use stone in home renovations to create a beautiful fireplace, attractive feature wall and to hide unsightly support poles in your finished basement. Stone Solutions, masonry contractors in Edmonton, can incorporate stone in your home renovation that will compliment your design and add value to your home.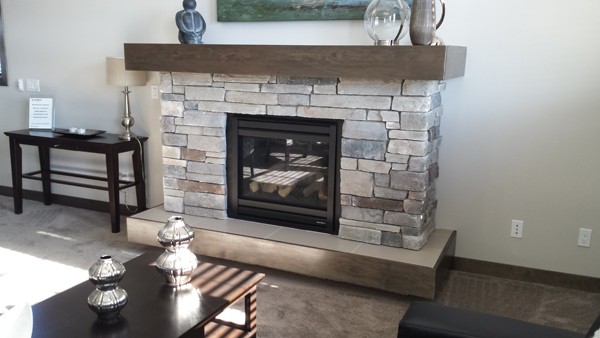 Looking for some inspiration for your home renovation? Check out these popular stone exterior home remodeling pictures.